Volleyball

View Rings Order Form
Photo Courtesy of Brandon Oats, Prairiland ISD
---
TEXAS SPORTS WRITERS ASSOCIATION ALL-STATE VOLLEYBALL NOMINATIONS
Nominations for the Texas Sports Writers Association All-State Volleyball Team should be sent to Longview News-Journal sports editor Jack Stallard as soon as possible when teams are eliminated from the playoffs.
Deadline to nominate players is Wednesday, Dec. 3.
Nominations should include the player's name, school, grade, classification of school, position (middle blocker, outside hitter, setter or libero) and any available statistics.
Please send nominations by email to jstallard@news-journal.com or by fax to (903) 757-3742.
**THIS IS NOT THE SAME AS TGCA ALL-STATE**
---
INSTRUCTIONS FOR ON-LINE NOMINATIONS FOR HONORS
Click here for simple and detailed instructions on nominating on-line for honors.
---
2014 TGCA ALL-STAR GAME RESULTS
1A-2A-3A Red - 12 22 25 16
1A-2A-3A Blue - 25 25 21 25
MVP - Hannah Baker, Bellville High School
4A-5A Red - 25 25 25
4A-5A Blue - 19 12 19
MVP - Piyusha Boteju, Trinity High School
---
ACADEMIC ALL-STATE NOMINATIONS
Effective IMMEDIATELY TGCA will no longer accept Academic All-State nominations with GPAs that have not been converted from a point scale (4.0) grade to a numerical scale only (94 or above). Staff cannot do the conversion and any nomination received with a point scale GPA will not be processed and will be sent back to the nominating coach for conversion to a numerical only GPA.
---
Congratulations to the following TGCA member coaches and their teams who captured
2013-14 UIL State Championships!

Tanya Nygrin

Round Top-Carmine High School

JaNeen Eudy

Bushland High School

Claire Benedict

Decatur High School

Jan Barker

Amarillo High School

Leslie Madison

The Woodlands High School
---
Congratulations to the 2013-14 TGCA All-Star Coaches
1A-2A-3A RED
Head Coach: Donald Zapalac, Schulenburg High School
Assistant Coach: Yolanda Beasley, River Oaks Castleberry High School
1A-2A-3A BLUE
Head Coach: Stacy Wolf, Windthorst High School
Assistant Coach: Maggie Hunt, Abilene Wylie High School
4A-5A RED
Head Coach: Arthur Stanfield, Southlake Carroll High School
Assistant Coach: Erin McClanahan, Prosper High School
4A-5A BLUE
Head Coach: Jo Anne Hultgren, Churchill High School
Assistant Coach: Lyndsay Hodges, Clear Falls High School
---
Congratulations and special thanks to the 2014 TGCA Volleyball All-Star Trainers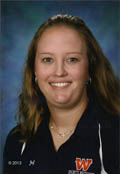 Rachel Langford
Wakeland High School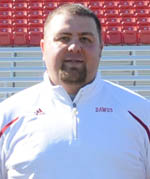 Dustin Swaim
Carthage High School