---
UIL SUMMER ACTIVITIES UPDATE
Athletic Directors and Head Coaches,
The UIL is releasing revisions to the COVID-19 risk mitigation guidelines for summer strength and conditioning/skill development. This updated guidance is effective immediately until the first day of instruction or the start of in-season activities, whichever is earlier.
For complete details please see the UIL website, but updates are briefly summarized below:
Face Coverings – Executive Order GA-29

All employees, parents, visitors and students ten years of age or older must wear face coverings or face shields upon entry to an area where UIL activities are being conducted and when not actively practicing or exercising, unless an exception applies, as outlined in the full document

Students may access locker rooms and engage in drills that involve one or more students on offense against one or more students on defense beginning 7/13/20
Updates of required protocol for individuals confirmed, suspected or exposed to COVID-19
Additionally, the previously announced "Period of no Activity" dates of July 20-21, 2020 have been rescinded, allowing schools to open facilities to student-athletes.
As the public health situation changes, and/or if subsequent Executive Orders are issued by the Office of the Governor, these guidelines may be further modified. Schools should carefully review this guidance, as well as information released by TEA, when re-evaluating local plans for reducing the risk of spreading the virus. Schools should consider their local context related to the virus and plan accordingly.
At this time, UIL plans to begin fall competition seasons as scheduled on the UIL calendar. UIL will continue to work with state officials and monitor CDC and other federal guidance to determine any further modifications to this guidance.
Once again, thank you for your continued leadership and adaptability as we work together to keep our communities and students safe. Please do not hesitate to reach out to us with any questions or concerns you may have.
Thank you,
Susan Elza, Ed.D.
UIL Director of Athletics
---
2020 TGCA IN-PERSON SUMMER CLINIC HAS BEEN CANCELLED
The Texas Girls Coaches Association (TGCA) is announcing the cancellation of the in-person 2020 TGCA Summer Clinic in Arlington, Texas, on July 6-9. Due to new guidelines set by the Governor of the State of Texas, the UIL shutdown of all UIL activities until July 13, the statement issued by the Texas Medical Association addressing indoor meetings, and the concerns of the school administrators in our great state, the TGCA feels it is best, at this time, to allow our member coaches to access concussion training, UIL CCP Certification, professional development, and specific sports skill training in a virtual setting. The 2020 TGCA Virtual Clinic will be available to all current member coaches who have also registered and paid for Summer Clinic. The virtual clinic will start on July 15, 2020, and be available until September 1, 2020. The health and safety of the coaches and student/athletes has always been the major concern of the Texas Girls Coaches Association. More information regarding the virtual clinic will be forthcoming in the next few days.

---
2020 TGCA VIRTUAL SUMMER CLINIC
We are pleased to announce the 2020 TGCA Virtual Clinic. Any registered member of TGCA for the 2020 TGCA Summer Clinic is already registered to attend the 2020 TGCA Virtual Clinic. The virtual clinic will cover sports lectures and professional development courses. You will be given access to videos covering sports specific and professional development lectures. This will be available to the registered members beginning July 15, 2020, but you may register on-line until the deadline of August 31, 2020. This All-Access Pass will entitle you to the virtual benefits through August 31, 2020. The Spirit Division of the TGCA may use the virtual clinic to complete UIL CCP and concussion training, and have access to cheerleading videos to complete their required professional staff development.

Mandatory UIL CCP Courses and concussion training will be available through the 2020 TGCA Virtual Clinic. You need to access the UIL Portal through the UIL website and update your profile. Also, make sure your TGCA membership number is correct with Register My Athlete (RMA) through the portal.

Registered attendees to the virtual clinic will receive personalized professional development hours (15 Hours) to turn in to their school district. This will be on the back of the card you receive that will be mailed to you. You will use the standard PSD card you always get at Summer Clinic.

The important thing is for you, as a coach of girls' athletics in the state of Texas, to receive virtually the educational training, professional development, and UIL CCP certification to make you the best coach of women's sports. The Texas Girls Coaches Association is an association designed for coaches of girls' athletics, composed of coaches of girls' athletics, and governed by coaches of girls' athletics.

WHAT YOU NEED TO KNOW FOR VIRTUAL SUMMER CLINIC
You MUST have registered your TGCA membership number with Register My Athlete (RMA) through the UIL Website Portal.
The virtual clinic will become accessible on July 15, 2020, and will remain accessible through August 31, 2020.
VERY IMPORTANT – You will be emailed an access code to enter the virtual clinic site. It will be specific to your TGCA membership number and cannot be used by anyone else. BE SURE YOUR EMAIL ADDRESS IS ACCURATE ON YOUR TGCA PROFILE. That is the only way you will receive your personalized access code. TGCA staff will not have access to that, so please guard it very closely, and DO NOT LOSE IT.
You will have access to all CCP courses required by the UIL by video. Attendance will be tracked by your membership number and forwarded to RMA for inclusion on the UIL Portal.
You will have access to the two concussion courses offered at Summer Clinic by logging in to the Texas Health website. The link will be on the virtual site for you to access.
You will be responsible for obtaining your concussion certificate(s) from the Texas Health website.
You will be mailed a Summer Clinic card that will contain your membership card, a receipt for payment, a PSD card with your name on it with the clinic schedule on the back. You will, as usual, circle the sessions you attended virtually and turn that in to your district for staff development credit.
You will also need to turn in to your district any concussion course certificate you receive after taking the course on-line.
We thank you for your continued support of TGCA.

---
TGCA CERTIFICATE OF SENIOR ACHIEVEMENT
The Texas Girls Coaches Association, along with our coaches and their athletes, were devastated when our schools were forced to close for the rest of the 2019-20 school year due to COVID-19. This action resulted in the elimination of the spring sports' seasons. TGCA is offering a template online for our coaches to be able to print a Certificate of Senior Achievement for all senior athletes and senior support staff members that were unable to finish their seasons. We feel this is a way TGCA and our coaches can show our appreciation and recognition for these very deserving individuals. The certificate template can be found at this link:
http://www.austintgca.com/pdf/Cert_of_Senior_Achievement.pdf
It can also be found on the TGCA website under the Forms category in the menu on the left-hand side of the main page. It will also be located on each of the following individual sports pages: soccer, track, tennis, golf and softball. It is in an editable PDF format, so that you can fill in the athlete's name, the school and the sport. This is for you to print and distribute, if you wish, to your senior athletes in these spring sports.
---
TGCA NEWSLETTER
The May Newsletter is now available on-line. Archived copies of our newsletters are available by clicking the "Newsletter" link on the left.
---
*CONGRATULATIONS TO THE 2020 TGCA SPECIAL AWARDS RECIPIENTS*
HALL OF FAME:
Nancy Walling - Pflugerville High School (Retired)/Kay Yow Foundation
Laneigh Clark - Pearland High School
Lee Grisham - Wimberley High School (Retired)
MARGARET MCKOWN DISTINGUISHED SERVICE AWARD:
SPORTSWRITERS OF THE YEAR:
Division I - Felix Chavez - El Paso Times
Division II - Charles Grafe - Hallettsville Tribune-Herald
---
SUB-VARSITY & MIDDLE SCHOOL COACHES OF THE YEAR NOMINATION DEADLINE
Nomination deadline for Sub-Varsity and Middle School Coaches of the Year is May 1st. Don't leave your assistant coaches out of being honored for their hard work and dedication. Sub-Varsity consists of grades 9 through 12. Middle School - new this year - includes grades 7 and 8. The Sub-Varsity Committee will select one sub-varsity and one middle school coach as Coach of the Year in 1A-2A-3A-4A and 5A-6A. Nominations should be done on-line through the Membership site and under the sport you are nominating for.
---
CAREER VICTORIES DEADLINE
Career victories recognition deadline is May 30th. Click here for the criteria. Email your information in the proper format to tgca@austintgca.com.
---
SUB-VARSITY YEARS OF SERVICE DEADLINE
Sub-Varsity years of service recognition submission deadline is June 1st. Click here for the criteria. Email your information to tgca@austintgca.com.
---
2020 TGCA CLINIC DATES
Membership renewal and all clinics registration on-line will open February 1st. Agendas will be posted as soon as they are completed. NOTE: The Region I & II Lubbock All Sports Clinic, the Houston Sports Clinic and the San Antonio Sports Clinic have been cancelled, due to restrictions from the coronavirus and at the request of the schools hosting the clinics.

SUMMER CLINIC VIRTUAL - July 15 - August 31
Registration Forms and Agenda are located under the Summer Clinic category in the menu on the left-hand side of this page.


CenTex Sports Clinic
Date TBD
Site TBD
Agenda
Registration Form
---
MEMBERSHIP DEADLINE FOR NOMINATIONS
You MUST be a member of TGCA before November 1st to nominate for honors or to receive honors as a coach. If you miss that deadline, you will have to file an appeal with the Executive Committee to see if you will be eligible to nominate for honors or to receive honors yourself, or pay an additional $70.00 override fee if you prefer not to file an appeal. If you need help with the renewal process, or the appeals process, please contact us. We will be happy to assist you. Thank you for your continued support of TGCA.

---
2019-20 UIL SPORTS UPDATES
The 2019-20 UIL Sports Updates presented at Summer Clinic are linked below in PDF format. Click the sport you wish to review.
Cross Country
Volleyball
Basketball
Soccer
Track & Field
Golf
Softball
Junior High
---

KAY YOW CANCER FUND - TGCA CHARITY OF CHOICE
When you are ready to get started planning your game! Let's make Texas the national leader in this year's Play4Kay!
Please contact:
Robin Pate (919-659-3303 or robin.pate@kayyow.com) or
Sarah Womack (919-659-3302 or sarah.womack@kayyow.com) or
Nancy Walling (512-865-8518 or nlwalling@gmail.com)
Chasity Melvin - High School Play4Kay
chasity.melvin@kayyow.com or direct at 919-659-3305.
Join the high schools/middle schools across the country participating in Play4Kay games. If you are a coach, register your team here https://kayyow.com/play4kay/high-school/.

Elements of a Play4Kay game:
• Choose a regular season game and call it Play4Kay.
• Fundraise and donate it to the Kay Yow Cancer Fund.
• Honor cancer survivors on-court during your game.
• Educate students and community about the Kay Yow Cancer Fund. • Purchase generic T-shirts from the Kay Yow Cancer Fund to promote uniform branding of the Kay Yow Cancer Fund. Visit our online store!

---
CONCUSSION TRAINING
ONLINE CERTIFICATION
H.B. 2038 Requirements
The Texas Girls Coaches Association, in partnership with Texas Health Sports Medicine, is offering, FREE OF CHARGE, the training required by H.B. 2038. Coaches were required by state law to complete two (2) hours of concussion training no later than September 1, 2012. In addition, coaches are required to complete two (2) hours of additional concussion training every two years. The Texas Health Sports Medicine group is certified through the TEA and approved by the UIL to offer the concussion training course. Through the website of the Texas Girls Coaches Association, this course is being offered online at no cost to all coaches. A test must be passed at the completion of the course. If the test is passed, the coach will then be able to print a certificate of completion that can be filed with their school. Please proceed to the following link to begin the training. Once you have accessed the link, click on "Texas Coaches Concussion Training".
Concussion Training Click Here
---
BALFOUR RINGS - ALL-STAR, ALL-STATE & ACADEMIC ALL-STATE
Balfour, the official ring supplier of the Texas Girls Coaches Association, is now offering student/athletes selected under the TGCA umbrella for All-State, All-Star, and Academic All-State the opportunity to purchase a ring to symbolize their achievement. All the rings offered are custom crafted just for the individual by specialized Balfour craftsmen. Balfour's expert craftsmanship ensures that the official TGCA ring becomes a distinctive keepsake and a symbol of the student/athlete's athletic or academic success.
"The Texas Girls Coaches Association and Balfour have formed a partnership to service all the ring needs for individuals selected by the association for All-State, All-Star, and Academic All-State. There have been requests, and a need for many years, for an official ring offered by TGCA for the student/athlete honors provided by TGCA. Balfour, through their passion for celebrating life-defining moments, has designed custom rings for TGCA that applaud the success of all student/athletes selected by the member coaches of the association for honors. Additional information and order forms can be seen on the Texas Girls Coaches Association web-site at: www.austintgca.com," said Executive Director Sam Tipton.
View Ring Tops and Shanks Order Form
---

MAXPREPS STATS AND SCORES
MaxPreps, an affiliate of CBS Sports, is a FREE sports information service provided to you and your team as a membership benefit of the Texas Girls Coaches Association. MaxPreps.com aspires to cover, at no cost to TGCA members, every team, every game and every player. This tool will be extremely beneficial to you as a high school coach, your parents, fans, school administration, athletic directors and webmasters. MaxPreps is now also a sponsor of the UIL. TGCA highly encourages you to utilize this valuable service.
Please enter information on your team. As a member coach of TGCA , take the time to use MaxPreps to provide FREE hard-earned recognition for your team. MaxPreps is an on-line service designed to record your team's achievements. Go to www.maxpreps.com or click the MaxPreps logo above and enter your information today.
Check out the MaxPreps stats and scores on the MaxPreps widget at the bottom of the page.
Any coach who has not received their user name and password for their free MaxPreps team account should e-mail coachsupport@maxpreps.com or call 1-800-329-7324 extension 1.
---
TGCA ON-LINE HONORS NOMINATION INSTRUCTIONS
Please remember that membership deadline for nomination is November 1. All on-line nomination deadlines are the Monday at noon before a particular sport's state meet. Sub-Varsity on-line nomination deadline is May 1. To access simple and detailed instructions on nominating for TGCA honors on-line, click here.
---
ACCIDENTAL DEATH & DISMEMBERMENT MEMBERSHIP BENEFIT
The Texas Girls Coaches Association in cooperation with American Income Life Insurance Company, is pleased to announce that we are providing additional benefits at NO COST to make your membership even more valuable! These benefits include:
$4,000 Group Accidental Death and Dismemberment Benefit! (Covers all members.)

Health Services Discount Card for your entire household which provides discounts up to 60% on Vision Care,

Chiropractic Care, Hearing Care and Prescriptions! Child Safe Kits – this valuable tool can provide information to the authorities if your child or grandchild should ever go missing!
Family Information Guide – When emergencies occur, families can avoid confusion and additional stress by having all of their critical information organized in one place.
Please check your mail for the letter regarding these new benefits!
Once you return the response card, an AIL representative will contact you to schedule a convenient time to deliver your benefits and explain additional insurance coverage available.
American Income Life is an international company licensed in 49 states, the District of Columbia, Canada and is registered to carry on business in New Zealand. AIL has earned an A+ (Superior) Financial Strength rating from A.M. Best Company. (as of 6/14)
For more information on these benefits, please contact Christa Davis at 281-386-9552 or csdavis@ailife.com, or Arnaecia Alridge at 281-857-9325, ajalridge@ailife.com.
To view the letter on-line, visit http://www.ailife.com/benefits/sgM9W.
---
*ATTENTION*
TO ALL COACHES: Please go on-line and check that your profile is up-to-date, including addresses, telephone numbers (school, cell, home), and all other personal information. You can change all information on your profile except your school. Please check your coaching experience and add information as needed. We would also appreciate an update on your e-mail address, as this is our easiest and quickest way to alert you to new developments regarding your sport. Our files are only as accurate as the information you put in them. We appreciate your help in this endeavor.
---
SCORES AND STATS PRESENTED BY MAXPREPS
---
TGCA 2020-21 2ND VICE PRESIDENT APPLICATIONS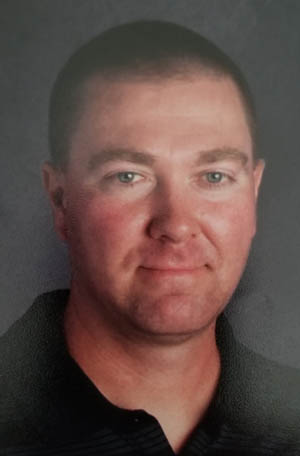 Cully Doyle - Medina High School