Softball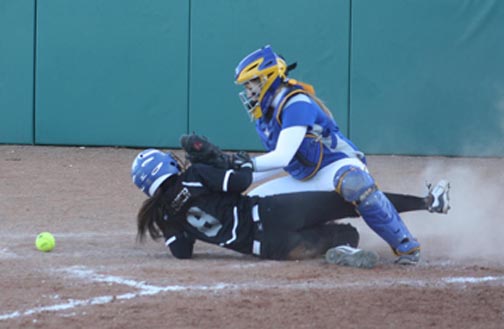 Photo taken by Ricky Moore, The Burleson Star
---
TSWA ALL-STATE SOFTBALL TEAM NOMINATIONS
Coaches are asked to submit nominations for the Texas Sports Writers Association All-State Softball Team to Longview News-Journal sports editor Jack Stallard as soon as possible when your season has concluded (playoff teams please wait until your team is out of the playoffs).
Deadline to nominate players is Friday, June 1.
Nominations should include:
Player (s)
Grade
Team (Please include the classification of the team: 1A, 2A, etc.)
Position (if a player played more than one position, nominate for the position she played the most. If she played several, consider nominating her for utility player)
Any available statistics
Nominations may be emailed to jstallard@news-journal.com, bigdaddystallard@yahoo.com or faxed to 903-757-3742.
**THIS IS NOT TGCA'S ALL-STATE TEAM**
---
MEMBERSHIP DEADLINE FOR NOMINATIONS
You

had to

be a member of TGCA by

NOVEMBER 1st

to nominate athletes for honors or receive honors yourself as a coach. If you missed the deadline, you will need to renew your membership and then file an appeal with the Executive Committee. You can renew your membership on-line through the Membership Site with a valid credit card, or you can print a form from the "Forms" category in the menu on the left-hand side of the page and fax or mail that with credit card information, or mail the form with a check to the TGCA office.

If you need help with the renewal process or the appeals process, please call the office and we will be happy to help you, including giving you your log in information. Please

DO NOT

make yourself a new member if you are already a member and just need to renew.
---
2012-13 ON-LINE NOMINATION DEADLINE
May 27 at noon is the on-line nomination deadline for Softball honors in all categories. Please do your nominations on-line and on time. If you miss the on-line deadline, you will have to do your nominations on the appropriate printable form found in the Bylaws and submit them to your regional representative for hand delivery to the appropriate Committee at the meeting. Save yourself some trouble and time by doing them on-line. If you need help with the process, please contact us. We will be more than happy to assist you.
---
2012 TGCA ALL-STAR GAME RESULTS
1A-2A-3A Blue - 6
1A-2A-3A Red - 0
MVP - Lacey Taylor, City View High School
4A-5A All-Star Game - Weather Cancellation in 3rd.
First time in 17 years any All-Star game has been cancelled by TGCA.
---
NFHS SOFTBALL PITCHING PLATE RELOCATION INSTRUCTIONS
Click here
to view the National Federation softball pitching plate relocation instructions.
---
ACADEMIC ALL-STATE NOMINATIONS
Effective IMMEDIATELY TGCA will no longer accept Academic All-State nominations with GPAs that have not been converted from a point scale (4.0) grade to a numerical scale only (94 or above). Staff cannot do the conversion and any nomination received with a point scale GPA will not be processed and will be sent back to the nominating coach for conversion to a numerical only GPA.
---
INSTRUCTIONS FOR ON-LINE NOMINATIONS FOR HONORS
Click here for simple and detailed instructions on nominating on-line for honors.
---
Congratulations to the following TGCA member coaches and their teams who captured
2011-12 UIL State Championships!
| | | |
| --- | --- | --- |
| 1A | Rodney Stryk | Flatonia High School |
| | | |
| --- | --- | --- |
| 2A | Kirk Allen | Crawford High School |
| | | |
| --- | --- | --- |
| 3A | Jimmy Eby | Hudson High School |
| | | |
| --- | --- | --- |
| 4A | Lisa Daigle | Smithson Valley High School |
| | | |
| --- | --- | --- |
| 5A | Carrie Austgen | Deer Park High School |
---
Congratulations to the 2011-12 TGCA All-Star Coaches
1A-2A-3A RED
Head Coach: Guyla Smith, West High School
Assistant Coach: Lance Cherry, Tom Bean High School
1A-2A-3A BLUE
Head Coach: Jimmy Eby, Hudson High School
Assistant Coach: Scott Mann, Yoakum High School
4A-5A RED
Head Coach: Mark Larriba, Flower Mound High School
Assistant Coach: Haley Gaddis, Westlake High School
4A-5A BLUE
Head Coach: Rosemay Rhodes, Klein Collins High School
Assistant Coach: Bryan Waller, East Central High School

---
Congratulations and special thanks to the 2012 TGCA Softball All-Star Trainers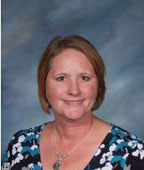 Yvette Carson
Coppell High School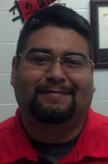 Israel Montano
La Joya Juarez-Lincoln High School