Softball

View Rings Order Form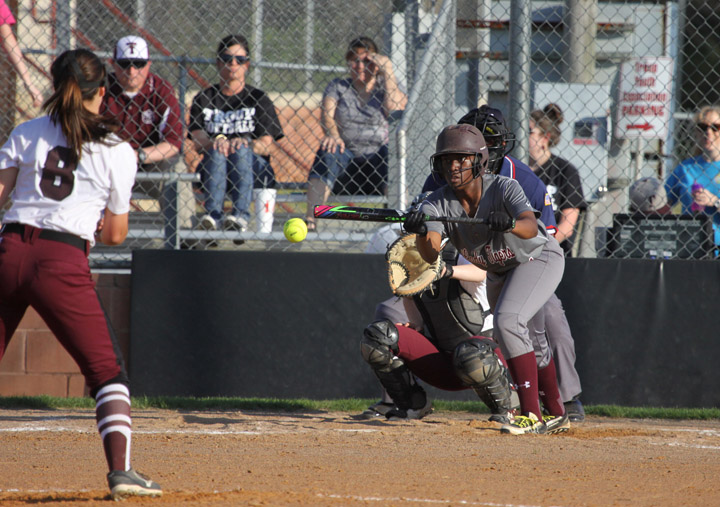 Photo Courtesy of Sam Weeks, Troup High School
---
TEXAS SPORTS WRITERS ASSOCIATION ALL-STATE SOFTBALL TEAM NOMINATIONS
Please take a few minutes to nominate players for the Texas Sports Writers Association All-State Softball Team as soon as possible when your team's season concludes.
Deadline to nominate players is the Monday after the UIL State Softball Tournament (June 8).
With your nominations, please include:
Player(s)
Grade
Classification of school
Position
Any available 2015 stats and honors
If a player played more than one position, please specify what position you would like to nominate the player for. If a player played multiple positions, consider nominating her for utility player.
Nominations may be emailed to Longview News-Journal sports editor Jack Stallard: jstallard@news-journal.com.
THIS IS NOT THE SAME AS TGCA ALL-STATE
---
2014 TGCA ALL-STAR GAME RESULTS
1A-2A-3A Red - 3
1A-2A-3A Blue - 4
MVP - Courtney Lindsey, Elkhart High School
4A-5A Red - 1
4A-5A Blue - 2
MVP - Anna Olejniczak, Kingwood High School
---
ACADEMIC ALL-STATE NOMINATIONS
Effective IMMEDIATELY TGCA will no longer accept Academic All-State nominations with GPAs that have not been converted from a point scale (4.0) grade to a numerical scale only (94 or above). Staff cannot do the conversion and any nomination received with a point scale GPA will not be processed and will be sent back to the nominating coach for conversion to a numerical only GPA.
---
INSTRUCTIONS FOR ON-LINE NOMINATIONS FOR HONORS
Click here for simple and detailed instructions on nominating on-line for honors.
---
Congratulations to the following TGCA member coaches and their teams who captured
2014-15 UIL State Championships!
| | | |
| --- | --- | --- |
| 2A | Steven Cerny | Shiner High School |
| | | |
| --- | --- | --- |
| 3A | Christine Uribe | East Bernard High School |
| | | |
| --- | --- | --- |
| 4A | Latonya Dorsey | Hargrave High School |
| | | |
| --- | --- | --- |
| 5A | Jeff Lemons | Aledo High School |
---
Congratulations to the 2014-15 TGCA All-Star Coaches
1A-2A-3A-4A RED
Head Coach: James Ramsey, Pilot Point High School
Assistant Coach: Brian Morris, Avery High School
1A-2A-3A-4A BLUE
Head Coach: Christine Uribe, East Bernard High School
Assistant Coach: Steven Cerny, Shiner High School
5A-6A RED
Head Coach: Lauren Myrick, Vista Ridge High School
Assistant Coach: John Love, Birdville High School
5A-6A BLUE
Head Coach: James McClanahan, Ridge Point High School
Assistant Coach: Wade Womack, Dripping Springs High School
---