Softball Poll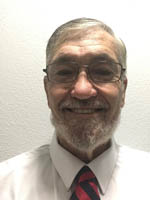 UIL Softball State Tournament
Interesting notes:
Lake Creek closed out an incredible two year skein with back to back state championships and a 123-3 record over the past three years. The Lions lost twice in the 2021 Regional finals to eventual champion Barbers Hill. Lake Creek was the undefeated state champions in 2022 and lost only one this year. Georgetown lost games one and three in extra innings but beat the Lions 8-2 in a thrilling three game series 2023 Regional finals. Congratulations Lions.
Weimar beat defending champion Crawford in the 2A semifinals then beat Como Pickton. Crawford had won three of the previous five championships with Stamford, antler semifinalists winning the other. Before that Bells had back to back titles then Southwest Texas made their point as Shiner and Weimar both won three championships and district mate Flatonia also won as that district was awesome. Before shiner, Forsan won back to back then Shiner and Weimar with Bosqueville winning a title each.
Corpus Christi Calallen put it together in a perfect time as the Wildcats finished second in district to Alice the won 15 straight games, beating defending champion Liberty. The Wildcats of Calallen never looked back after a 6-1 road loss to Alice to win their championship. Alice lost to Boerne in the Regional semifinals then Calallen beat Boerne to earn tehri state berth.
Pearland won their third state championship as head coach Laneigh Clark capped an impressive 40-3 season by beating Denton Guyer. Clark has multiple 30 plus win seasons for the Oilers but the 40 wins this season was best in a decade.
Hermleigh won the class 1A title for their first 1A title since UIl re-started the classification. D'Hanis has two titles, Dodd city one and Slocum back to back in the first two years. Slocum's' first title in 2017 saw the wildest finishing state tournament history. In game one, played at Mary Hardin Baylor University in Belton, Hermleigh beat Dodd City 20-19 in eight innings in a record high scoring fest. The second game saw Slocum take a commanding 10-5 lead into the bottom of the seventh inning against Bartlett. Bartlett loaded the bases with no out in the bottom of the seventh inning with their clean-up hitter, who already had three hits coming to the plate. The Bartlett batter smashed a line drive down the right field line but the Slocum first baseman jumped, made the catch, tagged the bag, and threw to second base for a game ending triple play. Slocum beat Hermleigh 10-0 the next day for the championship.

Softball notes: Honorable mention is accorded to regular season district champions who lost in Bi-district or Area round competition.
Thank you
Butch Hart
TGCA Editor in Chief
Sports Polls
ejhartvb@gmail.com
AUSTIN, Texas – UIL Softball State All-Tournament Teams
(As selected by the Texas Girls Coaches Association)
*Indicates championship game MVP, selected by media
Conference 1A
Position-Name, Class, School
*Pitcher-Summer Smith, Jr., Hermleigh
Catcher-Sydney Hancock, Jr., Hermleigh
First Base-Brighton Beard, Sr., D'Hanis
Second Base-Juli Munoz, Sr., Hermleigh
Third Base-Peyton Burell, Jr., D'Hanis
Shortstop-Syreah Callaway, Fr., Hermleigh
Outfield-Lexi Greenwood, So., Hermleigh
Outfield-Jessa Frosch, So., D'Hanis
Outfield-Destiney Hopkins, Jr., Hermleigh
Utility-Kayla Looper, Jr., D'Hanis
Conference 2A
Position-Name, Class, School
Pitcher-Reagan Wick, Sr., Weimar
*Catcher-Paige Pavlu, Sr., Weimar
First Base-Taylor Smith, So., Weimar
Second Base-Hannah Fisbeck, Jr., Weimar
Third Base-Gracie Thompson, Fr., Como-Pickton
Shortstop-Bella Romero, So., Como-Pickton
Outfield-Paisley Watkins, Fr., Como-Pickton
Outfield-Maggie Brown, So., Como-Pickton
Outfield-Izzy Reeves, Jr., Weimar
Utility-Mattison Buster, Sr., Como-Pickton
Conference 3A
Position-Name, Class, School
*Pitcher-Hannah Wells, So., Coahoma
Catcher-Mia Clemmer, Fr., Coahoma
First Base-Izzy De Los Santos, So., Santa Gertrudis
Second Base-Taylor Reyes, Jr., Santa Gertrudis
Third Base-Karleigh Burt, Jr., Coahoma
Shortstop-Adi Mireles, Jr., Santa Gertrudis
Outfield-Shae Lang, Sr., Coahoma
Outfield-Baylor Wright, So., Coahoma
Outfield-Alexxis Moreno, Jr., Santa Gertrudis
Utility-Madi Doty, Fr., Grandview
Conference 4A
Position-Name, Class, School
Pitcher-Jordyn Thibodeaux, Fr., Corpus Christi Calallen
Catcher-Hollie Thomas, Jr., Liberty
First Base-Alex Wiley, Sr., Liberty
*Second Base-Makenzie Mounts, Jr., Corpus Christi Calallen
Third Base-Alaunah Almarez, Jr., Corpus Christi Calallen
Shortstop-Megan Geyer, Jr., Corpus Christi Calallen
Outfield-Mia Flores, Jr., Corpus Christi Calallen
Outfield-Bailee Slack, Jr., Liberty
Outfield-Abby Vickers, So., Liberty
Utility-Reese Evans, Sr., Liberty
Conference 5A
Position-Name, Class, School
*Pitcher-Ava Brown, Sr., Montgomery Lake Creek
Catcher-Dee Dee Baldwin, Jr., Comal Canyon
First Base-Alyson Higginbotham, Jr., Montgomery Lake Creek
Second Base-Madalyn Davis, Fr., Montgomery Lake Creek
Third Base-Samantha Riley, Fr., Frisco Heritage
Shortstop-Maddie McKee, Sr., Montgomery Lake Creek
Outfield-Carmen Uribe, Jr., Montgomery Lake Creek
Outfield-Harley Vestal, Jr., Comal Canyon
Outfield-Piper White, Jr., Montgomery Lake Creek
Utility-Payton Bauer, Sr., Montgomery Lake Creek
Conference 6A
Position-Name, Class, School
Pitcher-Abigail Gutierrez, Sr., Pearland
Catcher-Trinity Perry, Jr., Pearland
First Base-Lydia Njus, Sr., Pearland
Second Base-Kennedy Drafton, Sr., Pearland
Third Base-Trinity Allen, Sr., Bridgeland
Shortstop-Erin Peterson, Jr., Denton Guyer
*Outfield-Hailey Golden, Sr., Pearland
Outfield-Lauryn Jones, Jr., Denton Guyer
Outfield-Tehya Pitts, Sr., Denton Guyer
Utility-Erin Love, Sr., Denton Guyer

Texas Girls Coaches Association
State Softball Poll
June 7, 2023

Final Rankings
Class 1A
1
Hermleigh 22-6
2
D'Hanis 14-7-1
3t
Neches 15-4
3t
Dodd City 9-11-1
5t
Blum 19-10
5t
Gail Borden County 20-6
5t
Chester 16-18
5t
Slocum 9-11
9t
Electra 10-13
9t
Eula 6-6-1
9t
Saltillo 6-9
9t
Brookeland 13-11
9t
Graford 10-10
9t
Abbott 12-12
9t
Medina 7-5
9t
Pettus 8-14
17t
Northside 15-8
17t
Westbrook
17t
Marfa 4-4
17t
Van Horn 3-9
17t
Union Hill 2-12
17t
Bloomburg 5-10
17t
Wells 2-13
17t
Martinsville 4-15
17t
Jonesboro 7-6
17t
Saint Jo 9-6
17t
Savoy 3-17
17t
Avalon 3-14
17t
San Perlita 8-3
17t
Oakwood 0-10
17t
Leakey 12-8
17t
bye in Region IV quarterfinal
Honorable mention: Claude, Crosbyton, Santa Anna, Wells, Gordon, Gholson, and Moulton.
Class 2A
1
Weimar 40-6-1
2
Como Pickton 38-3
3t
Crawford 34-3
3t
Stamford 27-7-1
5t
Shiner 29-6
5t
Trenton 30-3-1
5t
Forsan 28-10
5t
Shelbyville 25-16-1
9t
Groveton 29-11-1
9t
Colorado City 17-8
9t
Bangs 25-5
9t
Hawkins 24-4
9t
Muenster 19-8
9t
Milano 26-11-1
9t
Collinsville 20-10-1
9t
Granger 22-10
17t
Sanford-Fritch 20-9
17t
Cisco 22-6
17t
Hawley 21-12
17t
Ralls 26-8-1
17t
Frankston 21-15
17t
Joaquin 14-10
17t
Harleton 14-9
17t
Beckville 22-16
17t
Petrolia 16-5
17t
Riesel 24-8
17t
Windthorst 26-9
17t
Italy 28-5-2
17t
Ganado 29-8-2
17t
Bremond 25-5
17t
Schulenburg 24-10
17t
Latexo 30-8-2

Honorable mention: Floydada, Reagan county, Clarendon, Seymour, Colmesneil, Evadale, Tolar, Rio Vista, Cumby, Kaufer, Johnson City, Burton, Three Rivers, and Charlotte.

Class 3A
1
Coahoma 31-3
2
Santa Gertrudis Academy 37-6
3t
Grandview 39-4
3t
Rains 33-8
5t
Franklin 38-8
5t
Whitesboro 36-6-2
5t
Lamesa 21-6
5t
Jourdanton 30-9-1
9t
Hallettsville 34-5
9t
East Bernard 32-7-1
9t
Orangefield 19-6-2
9t
Llano 25-7-1
9t
Bushland 29-8
9t
Lyford 23-11
9t
Hooks 27-9
9t
Queen City 29-9-1
17t
Amarillo River Road 21-12
17t
Merkel 22-11
17t
Henrietta 27-8
17t
Idalou 29-9
17t
Troy 26-4
17t
Shepherd 24-11
17t
Pollok Central 30-7-1
17t
Lexington 31-7
17t
Grand Saline 24-14
17t
Mount Vernon 27-9-1
17t
Troup 23-11-1
17t
Pattonville Prairiland 21-8-1
17t
Columbus 27-7
17t
Corpus Christi London 16-5-1
17t
Hebbronville 25-12
17t
Vanderbilt Industrial 24-13-1

Honorable mention: Presidio, Early, Comfort, Iowa Park, Malakoff, Bells, Hughes Springs, West Rusk, Palmer, Cotulla, IDEA Quest- Edinburg, and Nixon-Smiley.

Class 4A
1

Corpus Christi Calallen 31-6-2

2
Liberty 37-9
3t
Decatur 32-10-1
3t
Aubrey 34-8
5t
Bullard 38-5
5t
Boerne 31-11
5t
Burkburnett 35-10-2
5t
Van Alstyne 19-11
9t
Alice 28-8
9t
Burnet 28-12
9t
Sulphur Springs 31-7
9t
Dumas 32-9
9t
Robinson 31-10
9t
Pampa 16-8
9t
Needville 29-10
9t
Farmersville 25-11-1
17t
Canyon 23-13
17t
Krum 26-9-1
17t
Canyon Randall 27-13
17t
Graham 28-7-2
17t
Georgetown Gateway Charter Prep
17t
Salado 26-12
17t
Little Cypress Mauriceville 29-10
17t
Hamshire-Fannett 30-11-1
17t
Venus 19-12
17t
Van 20-15-2
17t
Canton 30-7
17t
Godley 27-9
17t
Tuloso-Midway 21-16-1
17t
Sweeny 27-12
17t
El Campo 29-10-1
17t
Pearsall 20-10

Honorable mention: Monahans, San Elizario, El Paso Riverside, Sweetwater, Houston Furr, Caldwell, Longview Spring Hill, Pinkston, Benbrook, Floresville, Cuero, Sinton, and Zapata.

Class 5A
1
Montgomery Lake Creek 44-1
2
New Braunfels Canyon 32-1
3t
Frisco Heritage 34-4-1
3t
Colleyville Heritage 37-8
5t
Georgetown
5t
Smithson Valley 28-16
5t
Frisco Lone Star 34-8-1
5t
Justin Northwest 25-8
9t
Barbers Hill 39-6
9t
El Paso Hanks 38-3
9t
Lubbock Monterey 31-8-1
9t
Santa Fe 30-7-1
9t
Dayton 22-18-1
9t
Mercedes 30-8
9t
Melissa 25-9-1
17t
Amarillo 34-5
17t
Argyle 30-7-1
17t
Richland Hills
17t
Wylie 30-8
17t
Richmond Foster 34-6
17t
College Station 26-11-1
17t
Pflugerville 26-8
17t
Friendswood 24-11
17t
Frisco Reedy 25-8
17t
Huntsville 27-13
17t
Forney 31-7-1
17t
Frisco Wakeland 24-8
17t
Liberty Hill 29-7
17t
Corpus Christi Veterans Memorial 23-12-1
17t
Corpus Christi Carroll 21-14-1
17t
South San Antonio 29-10

Honorable mention: Elgin, Burleson Centennial, North Side, El Paso Chapin, Aledo, Galena Park, LASA-Austin, Lake Belton, North Mesquite, Dallas Wilson, Longview, Rio Grande City, San Antonio MacArthur, and Pharr San Juan Alamo

Class 6A
1
Pearland 41-3
2
Denton Guyer 38-2
3t
San Benito 40-6
3t
Bridgeland 36-8-1
5t
Keller 35-11
5t
Langham Creek 33-9
5t
San Antonio East Central 25-16
5t
Deer Park 32-11
9t
New Braunfels 22-15
9t
San Antonio O'Connor 28-8
9t
Waco Midway 31-6-1
9t
Wylie 32-13
9t
Flower Moud 22-13
9t
Southlake Carroll 34-8
9t
Houston Bellaire 26-14
9t
Ridge Point 27-9
17t
Keller Central 19-15-1
17t
South Grand Prairie
17t
Plano West 27-10
17t
Fort Worth Boswell 20-15
17t
Kingwood 31-8
17t
Jersey Village 20-17-1
17t
Houston Heights 29-5-1
17t
Atascocita 30-8
17t
Royse City 27-13
17t
Klein Collins 30-10
17t
Spring 25-11
17t
Rockwall 30-6-1
17t
Austin Bowie 24-17
17t
San Antonio Harlan 20-10-1
17t
Round Rock 22-10-1
17t
Weslaco 25-15

Honorable mention: Hurst L.D. Bell, Richardson, El Paso Eastwood, Odessa Permian, Houston Cy-Fair, Katy, Brazoswood, George Ranch, Lake Ridge, Conroe, San Antonio Lady Bird Johnson, La Joya, Dripping Springs, Buda Johnson, and Eagle Pass.
Please send me any update coaching victories so that they can be included in the final poll for end of year that will be out next week.
CAREER COACHING VICTORIES: Thanks to the coaches and to Billy Hicks and Texas Prep Softball for helping compile this list of coaching victories
Wins Last Name, First Name, Schools
750: Smith, Guyla- West
707: Oltman, Laura- Brazoswood.
676: Clark, Laneigh- Pearland
631: Tuffy, Brien- Houston Bellaire
612: Wyrick, Julie- Spring, El Campo and two Oklahoma schools.
607: Hicks, Billy- A&M Consolidated La Grange Sweeny Freeport Brazosport Snyder, Bryan and Boothville- Venice (LA)
609: Eby, Jimmy- Robinson, Magnolia West, Lufkin Hudson.
607: Dickenson, Robby - Wolfforth Frenship Snyder Brownwood Coahoma
603: Martinez, Elias- Harlingen South, San Benito
602: McClanahan, James- Fort Bend Ridge Point Fort Bend Elkins
576: Saucke, Mike- Italy, Hubbard.
575: Martinez, Elias- San Benito and Harlingen South.
574: Dunlavy, Benita- Tomball
557: Johnson, JJ- Lubbock Coronado
526: Dyson, Mike- Coppell Frisco Centennial
526: Tuffly, Brien- Houston Bellaire
515: Rhodes, Rosemary- Angleton Klein Collins
511: Saucke, Mike- Hubbard Italy
509: Overton, Wes- Midland Lee Big Spring
508: Mills, Kevin- El Paso Chapin
503: Mosteller, Cindy- Plano East Forney Garland
503: Carrillo, David- Sulphur Springs, Pittsburg, and Commerce.
496: Banker, Glenn – Ennis, Terrell, Fort Worth North Side
495: McCorkle, David- Alvin, Pearland Dawson Fort Bend Clements
486: Rogers, Sherry - Waco Midway
483: Ranton, Shon- Aubrey
476: Cervenka, Bobby - Troy and Robinson
469: Tresslebanker, Richard L. - Edinburg North
469: Pool, Darren- Kermit, Pleasanton, Snyder, Tyler Robert E. Lee, and Andrews.
Abilene, 464: Larriba, Mark- Flower Mound
464: Tumilty, Christy- Flower Mound Marcus
462: Tuck, Keith- Dripping Springs
460: Bialas, Renee- Magnolia
459: Murphy, Shelby- West Columbia Midlothian Victoria
457: Gallagher, John- Smoky Hill (Aurora, CO), Cherry Creek (Englewood, CO), Canyon Lake.
456: Jorgensen, Richard- The Woodlands Austin Westlake
455: Ramsey, James- Pilot Point and Aubrey
454: Allen, Kirk- Crawford, Groesbeck
442: Tomlinson, Tommy- Chico, Petrolia, Muenster, and Bowie
429: Austgen, Carrie- Deer Park North Shore Langham Creek LaMarque Galveston Ball
428: Fulkerson, Hank- Saginaw Boswell
425: Allen, Kirk- Crawford
421: Sisson, David - Pflugerville
418: Rochinski, Michelle- Montgomery, Klein, and Montgomery Lake Creek.
418: Carrillo, David- Sulphur Springs
416: Williamson, Janice - Bryan
412: Womack, Wade - Dripping Springs Brenham Castroville Medina Valley
411: Lewis, Kevin- Hillsboro
407: Eby, Jimmy- Magnolia West Lufkin Hudson
403: Coleman, Deana- The Colony
402: Machu, Teresa- San Antonio Churchill
400: Weiss, Wendy- Caldwell
400: Seales, Michael- Blanco
400: Hansen, Melissa - Sweeny Danbury
399: Collier, Heather- Abilene Wylie.
399: Randolph, Kim- Bellaire Episcopal
397: Fox, Jennifer- San Antonio Lady Bird Johnson and Boerne.
394: Coleman, Billy- Lake Travis Canyon Randall Celina
392: Wheeler, Amy- Dallas Bishop Lynch
383: Mangan, Walt- Idalou, Brenham, and Cypress Springs.
383: Wilson, Wade – Brenham, Sinton
380: Baxter, Glenn- Ennis
376: Moore, Laura- Timber Creek Fossil Ridge Crowley
375: Stuewe, Tim- Southlake Carroll San Antonio Alamo Heights
372: Eitel, Pat- Forney and Hallsville
371: Bledsoe, Max- Prosper Frisco
371: Cruz, Paul- Mission Sharyland
370: Kniffen, Justin- Tyler Legacy.
367: McFall, Rob- Carthage and White Oak
361: Bankston, Regina- Burleson
359: Behrend, Arthur- Giddings La Grange
359: Haltom, Jennifer- Midlothian and Mansfield.
358: Managan, Walter- Branham, Cypress Springs, and Idalou.
356: Coleman, Billy- Austin Lake Travis Canyon Randall Celina
353: Medford, Keith- Denton Guyer
351: Whyburn, Billy- Wimberley, Tidehaven, Giddings, Irion County and Robert Lee.
347: Daigle, Wayne- Smithson Valley Spring
345: Whiddon, Winston- Carthage, Beckville
345: Sullivan, Carol- Humble
340: Comfort, Mark - Gladewater Sabine Longview Spring Hill Longview Pine Tree
340: Yuma, Paul- Banquete Skidmore- Tynan and Odem
339: Kangas, Terry- Katy Seven Lakes Katy Taylor
339: Kniffen, Justin- Tyler Lee Harleton
338: Iglesias, Iris- Mission
337: Slack, Karen- Liberty
337: McFall, Rob- Carthage White Oak Cleveland (OK) Cashion (OK)
334: Tadlock, Tracy- Coahoma Springtown and Azle
333: Hayes, Shelly- La Vernia Copperas Cove Clyde Snyder
332: Gates, Tiffany- Baytown Sterling Round Rock Westwood
331: Fregia, Faye- Leander Elgin
330: Wygle, Mark- De Leon
328: Bottoms, Steve - Grapevine
326: Maupin, Roger- Weimar
325: Garcia, Nilda- Kingsville
322: Damron, Heather- Wylie, DeSoto
322: Morgan, Jason- Evadale, Silsbee
320: Hopper, Nancy - Huntsville
320: Mayfield, Michelle- Mansfield Legacy
320: Stoughton, Cathy- McNeil and San Marcos
319: Carrillo, David- Sulphur Springs
317: Carpenter, John- Hyde Park
317: Musemeche, Rick- Levelland.
315: Carroll, Kelly - Fort Bend Christian
306: Rose, Michael- Bushland Amarillo Caprock
306: Vinklarek, Sharon - LaGrange
302: Suarez, Jesus- Eagle Pass CC Winn
302: Weese, Jason- Ira Littlefield The Colony and College Park.
299: Edwards, Michelle- Waco Midway Gatesville
298: Roberts, Jeff- Lucas Lovejoy, Georgetown East View Van
297: Prater, Amie- Mansfield Legacy
297: Perez, Daniel- Houston Reagan
296: Foster, John- Haskell
294: Mann, Scott- Springtown, Yoakum, Breckenridge, Seymour
292: Raya, Nick- Richardson Pearce
291: Mazac, CJ- Needville
288: Walker, Dugan- Lake Dallas
288: Whiddon, Winston- Beckville Carthage
287: Morrow, Tayna- Justin Northwest
285: Garcia, John - Seguin
276: Waller, Bryan- Copperas Cove SA East Central Early Pottsboro McGregor Gorman Pettus
273: Braly, Suzanne- Van
273: Prater, Amie- Mansfield Legacy Kennedale
270: Esparza, Debbie - Harlingen South
267: Cox, Shay- Abilene
264: Fair, Ronnie- Tuloso- Midway
263: Bell, Daryl- Dayton
263: Mikeska, Mike- Hallettsville
262: Delozier, Scott- Emory Rains North Forney Dallas White
260: Bates, Keith- Pottsboro
260: Blackburn, Matt- Belton
260: Kelly, D'Layne- SA Clark SA Providence
257: Starnes, Ryan- Brock Lexington and Nocona
256: Blackburn, Matt- Belton
255: Klick, Robert- Van, Gunter, and Brock
254: Qualls, Gary- Caddo Mills Athens
254: Peloquin, Pat- Rosenberg Lamar Consolidated
254: Young, Perry- Burleson Midland Lee
253: Musemeche, Rick - Levelland and Stamford
252: Marquart, Myron- Ingleside
251: Shives, Thomas- Hurst Bell and Irving
250: Horn, Greg- Latexo
250: Nelson, Jimmy- FW Nolan Catholic
248: Fielder, Mike- Richland Haltom
246: Crouch, Alisha- Wichita Falls Rider and Petrolia
244: Zander, Clint- Bosqueville
242: Chavez, Alfonso- Early and Cameron Yoe
241: Libby, Scott- San Antonio Taft
241: Tarrant, Jeremy - Mount Pleasant, Pittsburg, and Ferris
239: Strickland, Jeremy- Trenton
239: Castillo, Daniel- Port Lavaca Calhoun Corpus Christi West Oso
238: Bond, Clif- Cypress Woods
235: Schoettle, Kathy- Northwest Nelson White Settlement Brewer
232: Poehler, Brian- Keller and Frisco
231: Luna, Enrique- Bryan
230: Hudgeons, Charles- Simms- Bowie and Normangee
227: Winton, Landon- Lubbock- Cooper
226: Sullivan, Shannon- Burleson Centennial Cedar Hill Jarrell
225: Mallette, Will- Nederland
225: Wolf, Amanda- Elgin
225: Zea, Cynthia- Plano
222: Casey, Tim- Houston Stratford Houston Northbrook
221: Carpenter, John- Austin Hyde Park
221: Gaddis, Haley - Austin Westlake
220: Stryk, Rodney- Flatonia
217: Holton, Ron - Grandview Diboll
216: Bradford, Kristy- Lexington Hitchcock Giddings
215: Cook, Mitzi- Bishop Lynch
214: Harrigan, Doug- Pflugerville Hendrickson
213: Gibson, Jonathan- Boling, sweeny, Wharton.
210: Staggs, Ben - Perrin- Whitt
208: Mayes, Rus- Stephenville Eastland
208: Rodriguez, Rick- El Paso Montwood
207: Leidy, Trish- Santa Fe
206: Huber, Joe- Mesquite Poteet
205: Cone, Lisa - Buda Hays Geronimo Navarro Lockhart
205: Englutt, Micky- Bonham
204: Williams, Debbie - Friendswood
202: Cronk, Brian- Canyon Lubbock Monterey
201: Knapik, Tracy- La Grange
200: De Los Santos, Thomas- Santa Gertrudis Academy
198: Royer, Robert- Coahoma Houston Westside Franklin Emery Weiner
196: Barker, Kathy- Paris North Lamar
192: Ragsdale, Randy- West Orange- Stark
190: Hendrix, Lauren- Humble Kingwood
188: Thompson, Tisha- Hughes Springs
187: Cano, Jaime- Woodsboro
186: Mueller, Sher- Tomball Concordia Lutheran
184: Jones, Erica- Anson Baird Clyde
183: Hogan, Steve- Valley Mills and Penelope.
183: Douglas, Amanda- Lucas Lovejoy
181: Riddle- Cottingham, Amber- Carrollton Creekview Hawley
180: Price, Gilbert- Schulenburg Shiner St. Paul
177: Morin, Javier- Laredo United
175: Fritz, Moe- McKinney Boyd Keller
174: Glasscock, Robb - SA East Central Orange Grove SA Wagner George West Coahoma
173: Smirl, David- Amarillo Tascosa Dumas
173: Wagner, Shane - El Campo
171: Johnson- Landers, Cathie- Austin Bowie
169: Garcia, Orlando- Mission Sharyland
169: Rogers, Jonathan- Red Oak South Grand Prairie
168: Alvarez, Abraham- Somerset
168: Whiddon, Anna- New Caney Mineral Wells Pollok Central
165: Allensworth, Jeff- Detroit
162: Heisig, Randy- Grand Prairie
162: Mueller, Sarah - Cypress Ranch
161: Evans, Debbie - Allen
161: Ledford, Ricky- Iowa Park
159: Montgomery, Eric- Longview Spring Hill Frisco Reedy Forney
158: Roberts, Steve- Hereford Sweetwater Hale Center
157: Acree, Val- Muleshoe, Winters, Yorktown
156: Walker, Eric- Teague
154: Beltran, J.D.- Medina Valley
151: Baker, Kelly- Richardson Lake Highlands
151: Beyer, Liz- Northside Brandeis
151: Holdbrook, Andrea- McGregor Waco Reicher
144: Biffle, Michelle- Langham Creek.
144: Strong, Lindsay- Keller
143: Beets, Bruce- Fort Bend Willowridge Jersey Village Bay City
142: Burnett, Barbara- Humble Summer Creek Seymour
142: Morris, Brent- Amarillo High
140: Daigle, Lisa- Smithson Valley
139: Schmidt, Amber- Needville.
139: Price, James- Lovelady Crockett High Island
138: Hollyfield- Evadale/
138: Commander, Lexi- Elysian Fields
138: Fuller, Aaron- Mont Belvieu Barbers Hill Buda Hays
135: Miller, Jerry- Katy Cinco Ranch
132: Parr, Kevin- Friendswood
130: Spencer, Amanda- Moody Pearland Dawson Galveston Ball
128: Hunter, Jarrod- Magnolia, Cypress Ridge, Rockwall Heath
125: Fendley, Jimmy - Paris North Lamar
125: Snell, Katy - Lockhart
123: Morales, Armando- Floydada.
123: Merritt, Robert- Maypearl
122: Arrambide, Christian - Stafford
121: Arrington, Adam- Graham
121: Finch, Brian - Groveton
120:Bryan, Morgan- Huntsville, Diboll, Athens, and Paris.
120: Cummins, Jerry - Snyder La Poynor Rice Henderson Coldspring- Oakhurst Sheldon King
119: Oregbesan, Jennifer- Texas City Galena Park North Shore
118: Morgan, Bryan- Huntsville, Diboll, Athens, and Paris.
116: Moe, Dennis- Bay City and San Marcos
115: Maples, Jon- Edinburg Vela
115: Jackson, Ryan- Dalhart
114: Savage, Ronda- Pleasanton
112: DeLeon, Sally - Tuloso- Midway
112: Lemoine, Jessica- Port Neches- Groves Gilmer Kountze
112: Volek, Jolene - Georgetown East View Holland
111: Bryan, Morgan- Paris, Athens, Diboll, Huntsville.
111: Casarez, Jesse- Kermit Vanderbilt Industrial
110: Culwell, Kenneth- Cleburne.
111: Hill, Johnny- Plainview
110: Groholski, K.L.- Bremond
110: Eller, Shauna- Cypress Lakes Wharton
108: Folmar, Matt- Carthage
108: Wheeler, Newt- Idalou
107: Berryhill, Ronald- Danbury
107: Collier, Elizabeth- Corsicana
106: McDaniel, Wade - Corpus Christi Miller Orange Grove
105: Wallace, Trevor- Como-Pickton.
104: Moffett- Garcia, Jennifer- Corpus Christi Ray
103: Sales, co9lby- Mabank
102: Roberts, Katie- Brenham Santa Fe
102: Young, Billy- Anderson- Shiro
101: Bane, Jenna, Abilene.
101: Langston, Brandon- Slaton.
101: Balke, Virgil- New Caney Porter Altair Rice Consolidated Columbus
100: Muncrief, Crystal- West Sabine.
100: Bledsoe, Corey- Burnet
100: Richardson, Jeff- Shallowater
99: Beyer, Philiip- Weatherford
98: Cherry, Lance- Tom Bean
98: Strickland, Jeremy- Trenton
96: Schmidt, Amber- Needville
95: Wilkerson, Tye- Princeton, Rusk and Ranchview.
94: Debruin, Lise- Waller Klein Oak Tomball Memorial Angleton
94: Richard, Martha - Frisco Liberty
93: Klein, Roy- Bandera
91: Kinder, Karah- Mansfield Summit
90: Gillen, Zachary- Whitewright
90: Lara, Leechelle - Aldine MacArthur
88: Mullins, Matthew- Hutto
88: Cooper, Katina- Hawkins, Fruitvale, and Edgewood
87: Burkett, Alan- Beeville Jones
86: Boyd, Ashley- Humble Atascocita
83: Sharkey, Rebecca - Bastrop Cedar Creek
82: Davies, Sarah - San Angelo Lake View
82: Struck, Marvin- Somerville
81: Harvill, Jay- Mansfield
81: Spaniel, Philip- Allen Garland Rowlett
80: Price, Jody - North Forney Royce City Cuero Victoria East
77: Kimberling, Chad- Axtell New Caney Granbury
76: Courville, Brandy- S&S Consolidated Little Elm
76: Fox, Troy- Crosby
76: Fuller, Shane- Big Lake Reagan County
75: Wallace, Trevor- Como-Pickton
75: Spencer, Katie- Katy Seven Lakes
74: Balkcom, Luke- Alto
73: Freeman, Scott- Ballinger Bangs
72: Storment, Jon - Longview
71: Brogdon, Jason- Van Alstyne
71: Stone, Charlie- Wichita Falls City View Frederick (OK)
68: Lutz, Larissa- Franklin
68: Scoggin, Michael- Corrigan- Camden
67: Eusay, JJ- Ferris
64: Gustartis, Lauren- Houston Westbury Clear Falls
64: Richter, Tim- Marble Falls Geronimo Navarro
62: Anderson, Steve - Devine
62: Garcia, Orlando- Sharyland Pioneer
62: Hinojosa, James- Three Rivers Kenedy
62: Robertson, Lauren- Lexington Rockdale Lexington
60: Arrington, Adam- Wichita Falls City View
59: Vargas, Abe- D'Hanis Bandera
59: Wilfong, Paula- Farmersville Blue Ridge
57: McMillon, Brady- Kirbyville
56: Davis, Ron - Austin Anderson
56: Thuman, Tom- Frisco Lone Star
54: Herrera, Cynthia- Stamford.
52: Enderlin, Natalie- Valley Mills Granger
51: Mackey, Molly- Union Grove
51: Deputy, Craig- Princeton
49: Spalek, Chris - Aransas Pass
48: Cover, Larissa- San Antonio McCollum
48: Schindler, Garrett- Columbus
47: Gallimore, Shawn - Dallas Ursuline
47: Lyle, Donnie- Coldspring- Oakhurst Shepherd
45: Kirkpatrick, Cheyenne- Kilgore
45: Boles, Chelsea- Pearland Dawson
44: Schell, Matt- Carrollton Creekview
43: Herrera, Cynthia- Stamford.
42: Williams, Corrie- Kaufman
40: Milligan, Jason- Princeton
40; Cave, Brian- Linden Kildate36: Wingo, Richard- Farmersville
35: Paige, Shelly Hash- Cisco
34: Carroll, Jeremy- Groveton
32: Dunham, Skip- Manvel
31: Baker, John - Cypress Springs Alief Elsik
23: Lewis, Kevin- Orange Grove Wharton