Softball Poll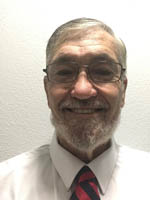 Softball notes: thank you so much for the updates, it makes the poll more accurate and gives attention to the players who deserve the recognition. Reminder: Comments come out in the Tuesday release.
Comments: the top keeps on, keeping on as MaxPreps state top ranked Montgomery Lake Creek is 25-0, followed in there MaxPreps polls by: Santa Fe, Barbers Hill, Mansfield Lake Ridge, Denton Guyer, Brazoswood (yes, they did lose a 2-0 District game to 16-11 Dickinson), Richmond foster, Pearland, , Georgetown and katy. USA today ranked lake Creek number one while MaxPreps has them second. Note on Brazoswood as they won the 2023 NFCA Texas High School Leadoff Classic but have had a few bumps since then.
Bridge City is 15-11 but red-hot of late as Carson Fall pitched two no hitters for the Cardinals last week with wins over Lumberton 10-0 and a 6-1 win over Jasper, Fall notched 32 strikeouts and missed having two Perfect Games by one error in the Lumberton game and one walk in the Jasper game. Bridge city trails Little Cypress Mauriceville in district standings.
The Riesel Lady Indians finished up their first round of district play at 6-1 with the lone blemish being a 3-1 loss to #1 ranked Crawford. The Lady Indians had wins against Valley Mills and Mart last week with Kyleigh Benton throwing a no hitter against Mart with nine strikeouts to give her 153 strikeouts for the year. Landri Pick has hit 12 homeruns and Kennedy Guardiola has hit 11 home runs the season. Whitesboro beat S&S consolidated 3-0 in a battle of district leaders while Royse City had two district wins this past week to improve to 20-3-2. Royse City drilled Tyler Legacy 15-1 then edged Rockwall Heath 6-5 after Heath had collected a grand slam to tie the game at 5-5 and Royse City won on a walking single by Emma Moore. Texas A&M Commerce signee Jenna Joyce had quite a week as she went 5-7 with 2 doubles and a home run for a total of 7 RBI in the two games. Coahoma improved to 19-3 with 2 wins over Ballinger last week. 11-0 and 13-1.
Lady Indians update
Dripping Springs won twice last week, one close and one not so close as the Tigers beat Del Valle 3-0 in a matchup of District 26-6A co-leaders than beat Anderson 17-0 in four innings on Friday night. Tuesday night, Dripping Springs scored in the bottom of the first inning when Taylor Anderson singled to lead off the tiger half of the first inning then stole second and third bases before scoring on a wild pitch. The Tigers added a run when Linan Scott singled and came around to score on an RBI off the bat of Jai-Lyn Flores. Scott scored the final Tiger run when she walked, stole second and advanced to their and scored on subsequent wild pitches for the final 3-0 tally.
Jordan Cox and Del Valle's Tiffany Sanchez matched strong efforts as Sanchez pitched the complete game for the Cardinals. Del Valle came back Friday night as Sanchez pitched a complete game shutout and the Cardinals edged Austin High 1-0 when Amani Howard hit a two out, inside the park homerun in the bottom of the 7th to win the game. More of a run off win than a walk off victory. In the Dripping Springs win over Anderson, the Tigers scored three runs in the first, four in the third and five runs each in the fourth and fifth innings. Haiden Anderson had four hits while both Taylor Anderson and Jordan Cox added three hits each. Keiten Zeman, and Linan Scott chipped in a pair of hits each while Haiden Anderson had five RBIs with three doubles and a homerun.
Johnson won twice as the Jaguars beat Akins 6-1 with Amia Torrez pitching the complete game, 12 strikeouts win while Kaitlyn De la Fuente and Sydney Wagner had two hits each. The Jaguars then beat Westlake by the same 6-1 score as Kylie Goad pitched the complete game and fanned six Chaps. Jaeden Burnham drove in a pair of runs with two hits. Austin High beat Lake Travis 12-1 behind a complete game in the circle by Cameron Bishop as the Maroons unrolled their bats. Austin had11 hits led by multiple hits games from Isabell Roblero, Kaitlyn Fudge and Jazmine Benavides. The Cavaliers bounded back with a one run loss to defending district champion Bowie 9-8. Bulldogs pitched Kate Bookidis earned the win with eight strikeouts while Bowie freshman Josie Buscheme had three hits, scored twice, and stole a pair of bases. Rylee Amidon added three hits and drove in two runs while Emmersyn Villa had two hits including double and drove in three runs for Bowie.
Alice is 17-7, 3-0 after beating Bishop, Kingsville and Calallen. the Dawson Bulldogs picked up 2 more district wins this week to improve to 16-7-1. Dawson have an extremely tough pre-season schedule and currently in 1st place in district ahead of Hubbard and Italy.
Round Rock pitching ace Maddy Azua threw her third straight complete game shutout as the Dragons blanked Westwood 17-0 in five innings and Azua allowed one hit. Azua, Kim Yepez, and Maddie Woodul had three hits each. Earlier, Maddy Azua fired a 13 strikeout, one hitter and drove in the only run of the game with a first inning sacrifice fly to lead Round Rock to a huge road win in District 25-6A as the Dragons beat Vista Ridge 1-0. Azua missed a perfect game when she allowed a sixth inning lead off single by Mikala Ham of Vista Ridge. Ham pitched the complete game for the rangers and allowed only four hits in a solid outing, striking out ten.
Dragon shortstop Brantley Lavas was the offensive key for the Dragons as the swift leadoff hitter walked to start the game then raced from first to third on a sacrifice bunt by Maddie Woodul, beating the throw across the diamond. Azua flied to deep left that scored Lavas for the only run of the game. Lavas had two of the four Dragon hits finishing the game two hits in two at bats with two walks and the only run.
Elsewhere, Weiss faced state ranked and district leading Waco Midway and dropped a 4-1 decision in game that was tied 0-0 after four innings. Jordynn Booe had three hits including a double for Weiss and scored the lone Wolfpack run on a bunt single by Jazlyn Barrera.
In district 23-5A, Elgin upset Pflugerville 3-1 with a three run fifth inning while Hendrickson defeated Connally 18-2 as the Hawks scored four runs in the first, six more in the second and added three runs in the third and five more in the fourth for the run rule shortened win. Bastrop scored five runs the second and fifth innings to beat Cedar Creek 14-0 while state ranked Georgetown got a bit of a scare from cross town rival East View as the Eagles beat the Patriots 11-8.
Rouse handed hays their first district loss as the Raiders got a top of the eighth inning homerun from Madi George to beat the Hawks 4-3. Delaney Vannoy doubled for Rouse while Blakely Barber pitched all eight innings, allowing six hits and one earned run while striking out 11. Glenn beat Rouse 8-1 despite two hits each from Raiders Olivia Stein, and Braelyn Hill. Leander won twice as the Lions beat Lehman 12-1. Kylee Arnold pitched a three hits complete game, while Madalyn Strader had three hits including two doubles and Rachel Grundei had four RBIs with a home run. In the Lions 16-4 win over Cedar park, the Lions collected 18 hits led by Rachel Grundei with three hits and four RBIs, Taylor Porter with three hits and two RBIs, and Madalyn Strader who had a pair of hits including a triple and drove in two more runs.
Smithville edged LaGrange 10-9 as Addison Otto had three hits with a two run home run while Kayden Wilde added three hits and Raini Stanley drove in two runs with a triple. Payten Alamillo, Kenna Tiner and Jessi Davis each had a hit. Otto pitched 6 2/3 innings with eight strikeouts while allowing two earned runs. Jessi Davis recorded the last out for the save,
In other games, Eastside Early College scored 13 runs in the third inning and 12 in the fourth inning to beat LBJ 34-17, Crockett beat Northeast Early College 27-9, Elgin beat Bastrop 9-0 and state ranked Georgetown blanked Cedar Creek 17-0. Caldwell beat Giddings 15-0, East View shut out Hendrickson 11-0 while Thorndale improved to 4-0 in district by beating Rosebud-Lott 13-2, Bartlett blanked Chilton 22-0. Comfort beat Florene 6-4 in a battle for district leaders while Blanco crushed Brady 19-4 and Llano improved to 15-2 by beating Ingram Tom Moore 12-0. Johnson City blanked Junction 10-0 as Keri Fiero had three hits and Kathryn Johnson hit a homerun for the state ranked Johnson City team.
Thank you
Butch Hart
TGCA Editor in Chief
Sports Polls
ejhartvb@gmail.com

Texas Girls Coaches Association
State Softball Poll
March 27, 2023

Class 1A/2A
1
Crawford 19-1
2
Three Rivers 22-2
3
Ganado 21-4-2
4
Riesel 20-2
5
Como Pickton 20-2
6
Weimar 20-5-1
7
Latexo 19-4-2
8
Floydada 17-4-1
9
Johnson City 15-5-1
10
Stamford 13-5-1
11
Tolar 11-1-1
12
Shiner 16-4
13
Hamlin 14-4
14
Milano 15-5-1
15
Sanford-Fritch 11-3
16
Burton 13-3
17
Colmesneil 12-2
18
Dawson 17-7-1
19
Petrolia 9-0
20
Trenton 13-1-1
21
Hubbard 15-6
22
Forsan 14-5
23
Alto 16-6
24
Lindale-Kildare 13-5
25
Kaufer 18-7-1
25
Hawley 13-6
Class 3A
1
Grandview 24-1
2
Hallettsville 22-2
3
Coahoma 19-3
4
Holliday 15-0
5
West Rusk 15-0
6
Iowa Park 21-5
7
Santa Gertrudis Academy 13-2
8
Troy 23-1-1
9
Whitesboro 19-4-2
10
Early 19-3-2
11
Franklin 19-4
12
Cotulla 16-3
13
Whitesboro 19-4-2
14
Idalou 18-7
15
White Oak 18-4
16
Rogers 15-4
17
East Bernard 19-6
18
Lexington 19-7
19
Malakoff 14-4-1
20
Blanco 15-5-2
21
S&S Consolidated 22-3
22
Hebbronville 15-8
23
Anderson-Shiro 14-3
24
Jourdanton 20-6-1
25
Queen City 16-5-1
25
Pattonville Prairiland 12-5-1
Class 4A
1

Bullard 22-3

2
Nevada Community 21-3-1
3
Celina

16-3-2

4
San Elizario 12-3
5
Levelland 19-4
6
Godley 16-5-1
7
El Campo 20-5-1
8
Sulphur Springs 16-4
9
Little Cypress-Mauriceville 15-4
10
Canton 19-4
11
Boerne 18-8
12
Western Hills 7-2
13
Cuero 11-2
14
Alice 17-7
15
Floresville 17-6
16
Decatur 14-6-1
17
Sweeny 13-6
18
Quinlan Ford 13-4
19
Calallen 14-5-2
20
Aubrey 18-6
21
Lamesa 10-2
22
Devine 19-4
23
Hamshire-Fannett 16-6-1
24
Spring Hill 18-7-1
25
Robinson 18-7
25
Liberty 18-7
Class 5A
1
Montgomery Lake Creek 24-0
2
Frisco Heritage 19-1-1
3
Santa Fe 21-1-1
4
Amarillo 21-1
5
Barbers Hill 25-2
6
Georgetown 23-4
7
Richmond Foster 23-3
8
El Paso Hanks 23-1
9
Colleyville Heritage 20-3
10
Lake Belton 15-3
11
Burleson Centennial 16-3-1
12
Frisco Lone Star 21-4-1
13
Sharyland Pioneer 21-1-1
14
Rio Grande City 19-3-2
15
Lubbock Monterey 20-3-1
16
Aledo 18-4-1
17
Lubbock Cooper 15-3-1
18
Grapevine 18-4-2
19
Corpus Christi Ray 17-4-1
20
Buda Hays 16-8-1
21
Mission Veterans Memorial 15-3
22
Arygle 19-4-1
23
Brownsville Lopez 15-4
24
Liberty Hill 16-6
25
Whitehouse 19-5
Class 6A
1
Mansfield Lake Ridge 24-0
2
Denton Guyer 20-0
3
San Benito 23-3
4
Dripping Springs 23-4
5
Katy 21-3
6
Houston Heights 18-2-1
7
Waco Midway 19-2-2
8
Los Fresnos 22-3
9
Bridgeland 20-4-1
10
Rockwall 18-3-1
11
Pearland Dawson 21-4
12
Round Rock Cedar Ridge 16-3
13
Pearland 21-3
14
Royse City 20-3-2
15
La Joya 20-4
16
Klein Collins 19-6
17
Southlake Carroll 20-5
18
Ridge Point 16-5
19
North Mesquite 15-2-1
20
Round Rock 13-8-1
21
Brazoswood 19-5
22
South Grand Prairie 17-6
23
Kingwood 20-5
24
San Antonio Harlan 14-5-1
25
San Antonio Madison 16-5
Please send me any update coaching victories so that they can be included in the final poll for end of year that will be out next week.
CAREER COACHING VICTORIES: Thanks to the coaches and to Billy Hicks and Texas Prep Softball for helping compile this list of coaching victories
Wins Last Name, First Name, Schools
750: Smith, Guyla- West
707: Oltman, Laura- Brazoswood.
676: Clark, Laneigh- Pearland
631: Tuffy, Brien- Houston Bellaire
612: Wyrick, Julie- Spring, El Campo and two Oklahoma schools.
607: Hicks, Billy- A&M Consolidated La Grange Sweeny Freeport Brazosport Snyder, Bryan and Boothville- Venice (LA)
609: Eby, Jimmy- Robinson, Magnolia West, Lufkin Hudson.
607: Dickenson, Robby - Wolfforth Frenship Snyder Brownwood Coahoma
603: Martinez, Elias- Harlingen South, San Benito
602: McClanahan, James- Fort Bend Ridge Point Fort Bend Elkins
576: Saucke, Mike- Italy, Hubbard.
575: Martinez, Elias- San Benito and Harlingen South.
574: Dunlavy, Benita- Tomball
557: Johnson, JJ- Lubbock Coronado
526: Dyson, Mike- Coppell Frisco Centennial
526: Tuffly, Brien- Houston Bellaire
515: Rhodes, Rosemary- Angleton Klein Collins
511: Saucke, Mike- Hubbard Italy
509: Overton, Wes- Midland Lee Big Spring
508: Mills, Kevin- El Paso Chapin
503: Mosteller, Cindy- Plano East Forney Garland
503: Carrillo, David- Sulphur Springs, Pittsburg, and Commerce.
496: Banker, Glenn – Ennis, Terrell, Fort Worth North Side
495: McCorkle, David- Alvin, Pearland Dawson Fort Bend Clements
486: Rogers, Sherry - Waco Midway
483: Ranton, Shon- Aubrey
476: Cervenka, Bobby - Troy and Robinson
469: Tresslebanker, Richard L. - Edinburg North
469: Pool, Darren- Kermit, Pleasanton, Snyder, Tyler Robert E. Lee, and Andrews.
Abilene, 464: Larriba, Mark- Flower Mound
464: Tumilty, Christy- Flower Mound Marcus
462: Tuck, Keith- Dripping Springs
460: Bialas, Renee- Magnolia
459: Murphy, Shelby- West Columbia Midlothian Victoria
457: Gallagher, John- Smoky Hill (Aurora, CO), Cherry Creek (Englewood, CO), Canyon Lake.
456: Jorgensen, Richard- The Woodlands Austin Westlake
455: Ramsey, James- Pilot Point and Aubrey
454: Allen, Kirk- Crawford, Groesbeck
442: Tomlinson, Tommy- Chico, Petrolia, Muenster, and Bowie
429: Austgen, Carrie- Deer Park North Shore Langham Creek LaMarque Galveston Ball
428: Fulkerson, Hank- Saginaw Boswell
425: Allen, Kirk- Crawford
421: Sisson, David - Pflugerville
418: Rochinski, Michelle- Montgomery, Klein, and Montgomery Lake Creek.
418: Carrillo, David- Sulphur Springs
416: Williamson, Janice - Bryan
412: Womack, Wade - Dripping Springs Brenham Castroville Medina Valley
411: Lewis, Kevin- Hillsboro
407: Eby, Jimmy- Magnolia West Lufkin Hudson
403: Coleman, Deana- The Colony
402: Machu, Teresa- San Antonio Churchill
400: Weiss, Wendy- Caldwell
400: Seales, Michael- Blanco
400: Hansen, Melissa - Sweeny Danbury
399: Collier, Heather- Abilene Wylie.
399: Randolph, Kim- Bellaire Episcopal
397: Fox, Jennifer- San Antonio Lady Bird Johnson and Boerne/
396: Duke, Bobby- North Crowley
394: Coleman, Billy- Lake Travis Canyon Randall Celina
392: Wheeler, Amy- Dallas Bishop Lynch
383: Wilson, Wade - Brenham Sinton
380: Baxter, Glenn- Ennis
376: Moore, Laura- Timber Creek Fossil Ridge Crowley
375: Stuewe, Tim- Southlake Carroll San Antonio Alamo Heights
372: Eitel, Pat- Forney and Hallsville
371: Bledsoe, Max- Prosper Frisco
371: Cruz, Paul- Mission Sharyland
370: Kniffen, Justin- Tyler Legacy.
367: McFall, Rob- Carthage and White Oak
361: Bankston, Regina- Burleson
359: Behrend, Arthur- Giddings La Grange
359: Haltom, Jennifer- Midlothian and Mansfield.
358: Managan, Walter- Branham, Cypress Springs, and Idalou.
356: Coleman, Billy- Austin Lake Travis Canyon Randall Celina
353: Medford, Keith- Denton Guyer
351: Whyburn, Billy- Wimberley, Tidehaven, Giddings, Irion County and Robert Lee.
347: Daigle, Wayne- Smithson Valley Spring
345: Whiddon, Winston- Carthage, Beckville
345: Sullivan, Carol- Humble
340: Comfort, Mark - Gladewater Sabine Longview Spring Hill Longview Pine Tree
340: Yuma, Paul- Banquete Skidmore- Tynan and Odem
339: Kangas, Terry- Katy Seven Lakes Katy Taylor
339: Kniffen, Justin- Tyler Lee Harleton
338: Iglesias, Iris- Mission
337: Slack, Karen- Liberty
337: McFall, Rob- Carthage White Oak Cleveland (OK) Cashion (OK)
334: Tadlock, Tracy- Coahoma Springtown and Azle
333: Hayes, Shelly- La Vernia Copperas Cove Clyde Snyder
332: Gates, Tiffany- Baytown Sterling Round Rock Westwood
331: Fregia, Faye- Leander Elgin
330: Wygle, Mark- De Leon
328: Bottoms, Steve - Grapevine
326: Maupin, Roger- Weimar
325: Garcia, Nilda- Kingsville
322: Damron, Heather- Wylie, DeSoto
322: Morgan, Jason- Evadale, Silsbee
320: Hopper, Nancy - Huntsville
320: Mayfield, Michelle- Mansfield Legacy
320: Stoughton, Cathy- McNeil and San Marcos
319: Carrillo, David- Sulphur Springs
317: Carpenter, John- Hyde Park
317: Musemeche, Rick- Levelland.
315: Carroll, Kelly - Fort Bend Christian
306: Rose, Michael- Bushland Amarillo Caprock
306: Vinklarek, Sharon - LaGrange
302: Suarez, Jesus- Eagle Pass CC Winn
302: Weese, Jason- Ira Littlefield The Colony and College Park.
299: Edwards, Michelle- Waco Midway Gatesville
298: Roberts, Jeff- Lucas Lovejoy, Georgetown East View Van
297: Prater, Amie- Mansfield Legacy
297: Perez, Daniel- Houston Reagan
296: Foster, John- Haskell
294: Mann, Scott- Springtown, Yoakum, Breckenridge, Seymour
292: Raya, Nick- Richardson Pearce
291: Mazac, CJ- Needville
288: Walker, Dugan- Lake Dallas
288: Whiddon, Winston- Beckville Carthage
287: Morrow, Tayna- Justin Northwest
285: Garcia, John - Seguin
276: Waller, Bryan- Copperas Cove SA East Central Early Pottsboro McGregor Gorman Pettus
273: Braly, Suzanne- Van
273: Prater, Amie- Mansfield Legacy Kennedale
270: Esparza, Debbie - Harlingen South
267: Cox, Shay- Abilene
264: Fair, Ronnie- Tuloso- Midway
263: Bell, Daryl- Dayton
263: Mikeska, Mike- Hallettsville
262: Delozier, Scott- Emory Rains North Forney Dallas White
260: Bates, Keith- Pottsboro
260: Blackburn, Matt- Belton
260: Kelly, D'Layne- SA Clark SA Providence
257: Starnes, Ryan- Brock Lexington and Nocona
256: Blackburn, Matt- Belton
255: Klick, Robert- Van, Gunter, and Brock
254: Qualls, Gary- Caddo Mills Athens
254: Peloquin, Pat- Rosenberg Lamar Consolidated
254: Young, Perry- Burleson Midland Lee
253: Musemeche, Rick - Levelland and Stamford
252: Marquart, Myron- Ingleside
251: Shives, Thomas- Hurst Bell and Irving
250: Nelson, Jimmy- FW Nolan Catholic
248: Fielder, Mike- Richland Haltom
246: Crouch, Alisha- Wichita Falls Rider and Petrolia
244: Zander, Clint- Bosqueville
242: Chavez, Alfonso- Early and Cameron Yoe
241: Libby, Scott- San Antonio Taft
241: Tarrant, Jeremy - Mount Pleasant, Pittsburg, and Ferris
239: Strickland, Jeremy- Trenton
239: Castillo, Daniel- Port Lavaca Calhoun Corpus Christi West Oso
238: Bond, Clif- Cypress Woods
235: Schoettle, Kathy- Northwest Nelson White Settlement Brewer
232: Poehler, Brian- Keller and Frisco
231: Luna, Enrique- Bryan
230: Hudgeons, Charles- Simms- Bowie and Normangee
227: Winton, Landon- Lubbock- Cooper
226: Sullivan, Shannon- Burleson Centennial Cedar Hill Jarrell
225: Mallette, Will- Nederland
225: Wolf, Amanda- Elgin
225: Zea, Cynthia- Plano
222: Casey, Tim- Houston Stratford Houston Northbrook
221: Carpenter, John- Austin Hyde Park
221: Gaddis, Haley - Austin Westlake
220: Stryk, Rodney- Flatonia
217: Holton, Ron - Grandview Diboll
216: Bradford, Kristy- Lexington Hitchcock Giddings
215: Cook, Mitzi- Bishop Lynch
214: Harrigan, Doug- Pflugerville Hendrickson
213: Gibson, Jonathan- Boling, sweeny, Wharton.
210: Staggs, Ben - Perrin- Whitt
208: Mayes, Rus- Stephenville Eastland
208: Rodriguez, Rick- El Paso Montwood
207: Leidy, Trish- Santa Fe
206: Huber, Joe- Mesquite Poteet
205: Cone, Lisa - Buda Hays Geronimo Navarro Lockhart
205: Englutt, Micky- Bonham
204: Williams, Debbie - Friendswood
202: Cronk, Brian- Canyon Lubbock Monterey
201: Knapik, Tracy- La Grange
200: De Los Santos, Thomas- Santa Gertrudis Academy
198: Royer, Robert- Coahoma Houston Westside Franklin Emery Weiner
196: Barker, Kathy- Paris North Lamar
192: Ragsdale, Randy- West Orange- Stark
190: Hendrix, Lauren- Humble Kingwood
188: Thompson, Tisha- Hughes Springs
187: Cano, Jaime- Woodsboro
186: Mueller, Sher- Tomball Concordia Lutheran
184: Jones, Erica- Anson Baird Clyde
183: Hogan, Steve- Valley Mills and Penelope.
183: Douglas, Amanda- Lucas Lovejoy
181: Riddle- Cottingham, Amber- Carrollton Creekview Hawley
180: Price, Gilbert- Schulenburg Shiner St. Paul
177: Morin, Javier- Laredo United
175: Fritz, Moe- McKinney Boyd Keller
174: Glasscock, Robb - SA East Central Orange Grove SA Wagner George West Coahoma
173: Smirl, David- Amarillo Tascosa Dumas
173: Wagner, Shane - El Campo
171: Johnson- Landers, Cathie- Austin Bowie
169: Garcia, Orlando- Mission Sharyland
169: Rogers, Jonathan- Red Oak South Grand Prairie
168: Alvarez, Abraham- Somerset
168: Whiddon, Anna- New Caney Mineral Wells Pollok Central
165: Allensworth, Jeff- Detroit
162: Heisig, Randy- Grand Prairie
162: Mueller, Sarah - Cypress Ranch
161: Evans, Debbie - Allen
161: Ledford, Ricky- Iowa Park
159: Montgomery, Eric- Longview Spring Hill Frisco Reedy Forney
158: Roberts, Steve- Hereford Sweetwater Hale Center
157: Acree, Val- Muleshoe, Winters, Yorktown
156: Walker, Eric- Teague
154: Beltran, J.D.- Medina Valley
151: Baker, Kelly- Richardson Lake Highlands
151: Beyer, Liz- Northside Brandeis
151: Holdbrook, Andrea- McGregor Waco Reicher
144: Biffle, Michelle- Langham Creek.
144: Strong, Lindsay- Keller
143: Beets, Bruce- Fort Bend Willowridge Jersey Village Bay City
142: Burnett, Barbara- Humble Summer Creek Seymour
142: Morris, Brent- Amarillo High
140: Daigle, Lisa- Smithson Valley
139: Schmidt, Amber- Needville.
139: Price, James- Lovelady Crockett High Island
138: Hollyfield- Evadale/
138: Commander, Lexi- Elysian Fields
138: Fuller, Aaron- Mont Belvieu Barbers Hill Buda Hays
135: Miller, Jerry- Katy Cinco Ranch
132: Parr, Kevin- Friendswood
130: Spencer, Amanda- Moody Pearland Dawson Galveston Ball
128: Hunter, Jarrod- Magnolia, Cypress Ridge, Rockwall Heath
125: Fendley, Jimmy - Paris North Lamar
125: Snell, Katy - Lockhart
123: Morales, Armando- Floydada.
123: Merritt, Robert- Maypearl
122: Arrambide, Christian - Stafford
121: Arrington, Adam- Graham
121: Finch, Brian - Groveton
120:Bryan, Morgan- Huntsville, Diboll, Athens, and Paris.
120: Cummins, Jerry - Snyder La Poynor Rice Henderson Coldspring- Oakhurst Sheldon King
119: Oregbesan, Jennifer- Texas City Galena Park North Shore
118: Morgan, Bryan- Huntsville, Diboll, Athens, and Paris.
116: Moe, Dennis- Bay City and San Marcos
115: Maples, Jon- Edinburg Vela
115: Jackson, Ryan- Dalhart
114: Savage, Ronda- Pleasanton
112: DeLeon, Sally - Tuloso- Midway
112: Lemoine, Jessica- Port Neches- Groves Gilmer Kountze
112: Volek, Jolene - Georgetown East View Holland
111: Bryan, Morgan- Paris, Athens, Diboll, Huntsville.
111: Casarez, Jesse- Kermit Vanderbilt Industrial
111: Hill, Johnny- Plainview
110: Groholski, K.L.- Bremond
110: Eller, Shauna- Cypress Lakes Wharton
108: Folmar, Matt- Carthage
108: Wheeler, Newt- Idalou
107: Berryhill, Ronald- Danbury
107: Collier, Elizabeth- Corsicana
106: McDaniel, Wade - Corpus Christi Miller Orange Grove
105: Wallace, Trevor- Como-Pickton.
104: Moffett- Garcia, Jennifer- Corpus Christi Ray
102: Roberts, Katie- Brenham Santa Fe
102: Young, Billy- Anderson- Shiro
101: Langston, Brandon- Slaton.
101: Balke, Virgil- New Caney Porter Altair Rice Consolidated Columbus
100: Muncrief, Crystal- West Sabine.
100: Bledsoe, Corey- Burnet
100: Richardson, Jeff- Shallowater
99: Beyer, Philiip- Weatherford
98: Cherry, Lance- Tom Bean
98: Strickland, Jeremy- Trenton
96: Schmidt, Amber- Needville
95: Wilkerson, Tye- Princeton, Rusk and Ranchview.
94: Debruin, Lise- Waller Klein Oak Tomball Memorial Angleton
94: Richard, Martha - Frisco Liberty
93: Klein, Roy- Bandera
91: Kinder, Karah- Mansfield Summit
90: Gillen, Zachary- Whitewright
90: Lara, Leechelle - Aldine MacArthur
88: Mullins, Matthew- Hutto
88: Cooper, Katina- Hawkins, Fruitvale, and Edgewood
87: Burkett, Alan- Beeville Jones
86: Boyd, Ashley- Humble Atascocita
83: Sharkey, Rebecca - Bastrop Cedar Creek
82: Davies, Sarah - San Angelo Lake View
82: Struck, Marvin- Somerville
81: Harvill, Jay- Mansfield
81: Spaniel, Philip- Allen Garland Rowlett
80: Price, Jody - North Forney Royce City Cuero Victoria East
77: Kimberling, Chad- Axtell New Caney Granbury
76: Courville, Brandy- S&S Consolidated Little Elm
76: Fox, Troy- Crosby
76: Fuller, Shane- Big Lake Reagan County
75: Wallace, Trevor- Como-Pickton
75: Spencer, Katie- Katy Seven Lakes
74: Balkcom, Luke- Alto
73: Freeman, Scott- Ballinger Bangs
72: Storment, Jon - Longview
71: Brogdon, Jason- Van Alstyne
71: Stone, Charlie- Wichita Falls City View Frederick (OK)
68: Lutz, Larissa- Franklin
68: Scoggin, Michael- Corrigan- Camden
67: Eusay, JJ- Ferris
64: Gustartis, Lauren- Houston Westbury Clear Falls
64: Richter, Tim- Marble Falls Geronimo Navarro
62: Anderson, Steve - Devine
62: Garcia, Orlando- Sharyland Pioneer
62: Hinojosa, James- Three Rivers Kenedy
62: Robertson, Lauren- Lexington Rockdale Lexington
60: Arrington, Adam- Wichita Falls City View
59: Vargas, Abe- D'Hanis Bandera
59: Wilfong, Paula- Farmersville Blue Ridge
57: McMillon, Brady- Kirbyville
56: Davis, Ron - Austin Anderson
56: Thuman, Tom- Frisco Lone Star
54: Herrera, Cynthia- Stamford.
52: Enderlin, Natalie- Valley Mills Granger
51: Mackey, Molly- Union Grove
51: Deputy, Craig- Princeton
49: Spalek, Chris - Aransas Pass
48: Cover, Larissa- San Antonio McCollum
48: Schindler, Garrett- Columbus
47: Gallimore, Shawn - Dallas Ursuline
47: Lyle, Donnie- Coldspring- Oakhurst Shepherd
45: Kirkpatrick, Cheyenne- Kilgore
45: Boles, Chelsea- Pearland Dawson
44: Schell, Matt- Carrollton Creekview
43: Herrera, Cynthia- Stamford.
42: Williams, Corrie- Kaufman
40: Milligan, Jason- Princeton
40; Cave, Brian- Linden Kildate36: Wingo, Richard- Farmersville
35: Paige, Shelly Hash- Cisco
34: Carroll, Jeremy- Groveton
32: Dunham, Skip- Manvel
31: Baker, John - Cypress Springs Alief Elsik
23: Lewis, Kevin- Orange Grove Wharton