---
2017-18 NOMINATION DEADLINES BY SPORT
All on-line nominations are due by NOON on the Monday before any UIL state competition. If this deadline is missed, any nominations submitted must be delivered to your regional representative for that sport on the appropriate committee for hand delivery to the committee.
Team Tennis - October 30
Cross Country - October 30
Volleyball - November 13
Spirit - January 8
Swimming & Diving - February 12
Wrestling - February 19
Basketball - February 26
Soccer - April 9
Track & Field - May 7
Tennis - May 14
Golf - May 21
Softball - May 28
---
TGCA NEWSLETTER
The May Newsletter is now available on-line. Archived copies of our newsletters are available by clicking the "Newsletter" link on the left.

---
*CONGRATULATIONS TO THE 2017 TGCA SPECIAL AWARDS RECIPIENTS*
HALL OF FAME:
Jan Barker - Amarillo High School
Rick Reedy - Frisco High School
Mike Martin - Vista Ridge High School
MARGARET MCKOWN DISTINGUISHED SERVICE AWARD:
Lynn Davis Pool - Austin ISD Athletic Department
Mike Szymarek - Austin ISD Athletic Department

SPORTSWRITERS OF THE YEAR:
Division I - Amy McDaniel - San Angelo Standard-Times
Division II - Art Dlugach - The Llano News
---
2018 TGCA SUMMER CLINIC - ATHLETIC AND SPIRIT DIVISIONS
The 2018 TGCA Summer Clinic for both the Spirit Division and Athletic Division will be held in Arlington at the Arlington Convention Center July 10-12. Mark your calendars.
---
TGCA HAS MOVED
We have completed the move to the new offices at 1011 San Jacinto Boulevard, Suite 405 A. Please continue to use the mailing address of P.O. Box 2137, Austin, Texas, 78768 for all correspondence. The phone numbers and fax number are the same.
---
**IMPORTANT - NEW MAILING ADDRESS FOR TGCA**
Effective immediately, TGCA has a new mailing address. Please update your records and inform your business offices. All mail should be sent to P.O. BOX 2137, AUSTIN, TX 78768.
---

KAY YOW CANCER FUND - TGCA CHARITY OF CHOICE
When you are ready to get started planning your game! Let's make Texas the national leader in this year's Play4Kay!
Please contact:
Robin Pate (919-659-3303 or robin.pate@kayyow.com) or
Sarah Womack (919-659-3302 or sarah.womack@kayyow.com) or
Nancy Walling (512-657-6755) or nlwalling@gmail.com
Play4Kay - Tshirts contact
brenda.keene@kayyow.com or direct at 919-659-3333.

Additional Incentive – if you donate $1,200 to the Kay Yow Cancer Fund, we will send your team 20 limited edition Kay Yow NIKE Collection headties!

Also, all monies raised through the Texas High School Play4Kay initiative will go toward a grant for cancer research in the state of Texas!
---
MEMBERSHIP DEADLINE FOR NOMINATIONS
You MUST be a member of TGCA before November 1st to nominate for honors or to receive honors as a coach. If you miss that deadline, you will have to file an appeal with the Executive Committee to see if you will be eligible to nominate for honors or to receive honors yourself, or pay an additional $60.00 override fee if you prefer not to file an appeal. If you need help with the renewal process, or the appeals process, please contact us. We will be happy to assist you. Thank you for your continued support of TGCA.
---
UIL IN-SERVICE PRESENTATIONS
The 2017-18 UIL In-Service Presentations as presented at Summer Clinic are now available. Click on the update you wish to view.
Cross Country and Track Updates
Volleyball Updates
Basketball Updates
Softball Updates
Spirit Updates

---
CONCUSSION TRAINING
ONLINE CERTIFICATION
H.B. 2038 Requirements
The Texas Girls Coaches Association, in partnership with Texas Health Ben Hogan Sports Medicine, is offering, FREE OF CHARGE, the training required by H.B. 2038. Coaches were required by state law to complete two (2) hours of concussion training no later than September 1, 2012. In addition, coaches are required to complete two (2) hours of additional concussion training every two years. The Texas Health Ben Hogan Sports Medicine group is certified through the TEA and approved by the UIL to offer the concussion training course. Through the website of the Texas Girls Coaches Association, this course is being offered online at no cost to all coaches. A test must be passed at the completion of the course. If the test is passed, the coach will then be able to print a certificate of completion that can be filed with their school. Please proceed to the following link to begin the training. Once you have accessed the link, click on "Texas Coaches Concussion Training".
https://www.texashealth.org/sports-medicine/Pages/Sports-Injuries/Concussion/Concussion-Training.aspx
---
BALFOUR RINGS - ALL-STAR, ALL-STATE & ACADEMIC ALL-STATE
Balfour, the official ring supplier of the Texas Girls Coaches Association, is now offering student/athletes selected under the TGCA umbrella for All-State, All-Star, and Academic All-State the opportunity to purchase a ring to symbolize their achievement. All the rings offered are custom crafted just for the individual by specialized Balfour craftsmen. Balfour's expert craftsmanship ensures that the official TGCA ring becomes a distinctive keepsake and a symbol of the student/athlete's athletic or academic success.
"The Texas Girls Coaches Association and Balfour have formed a partnership to service all the ring needs for individuals selected by the association for All-State, All-Star, and Academic All-State. There have been requests, and a need for many years, for an official ring offered by TGCA for the student/athlete honors provided by TGCA. Balfour, through their passion for celebrating life-defining moments, has designed custom rings for TGCA that applaud the success of all student/athletes selected by the member coaches of the association for honors. Additional information and order forms can be seen on the Texas Girls Coaches Association web-site at: www.austintgca.com," said Executive Director Sam Tipton.
View Ring Tops and Shanks Order Form
---

MAXPREPS STATS AND SCORES
MaxPreps, an affiliate of CBS Sports, is a FREE sports information service provided to you and your team as a membership benefit of the Texas Girls Coaches Association. MaxPreps.com aspires to cover, at no cost to TGCA members, every team, every game and every player. This tool will be extremely beneficial to you as a high school coach, your parents, fans, school administration, athletic directors and webmasters. MaxPreps is now also a sponsor of the UIL. TGCA highly encourages you to utilize this valuable service.
Please enter information on your team. As a member coach of TGCA , take the time to use MaxPreps to provide FREE hard-earned recognition for your team. MaxPreps is an on-line service designed to record your team's achievements. Go to www.maxpreps.com or click the MaxPreps logo above and enter your information today.
Check out the MaxPreps stats and scores on the MaxPreps widget at the bottom of the page.
Any coach who has not received their user name and password for their free MaxPreps team account should e-mail coachsupport@maxpreps.com or call 1-800-329-7324 extension 1.
---
TGCA ON-LINE HONORS NOMINATION INSTRUCTIONS
Please remember that membership deadline for nomination is November 1. All on-line nomination deadlines are the Monday at noon before a particular sport's state meet. Sub-Varsity on-line nomination deadline is May 1. To access simple and detailed instructions on nominating for TGCA honors on-line, click here.
---
****ATTENTION****
TGCA RESOURCE CENTER OPEN
The agreement between the Texas Girls Coaches Association and Coaches Choice to launch a Resource Center is now a reality. The Resource Center is designed to allow individuals access to educational materials at a discounted price. Coaches Choice has designed the Resource Center especially for TGCA and people interested in girls' athletics in all sports. Everyone is encouraged to go to the Resource Center site. It's as simple as clicking on the logo shown above. Please take the time to walk through the different features offered. Do not miss the section on wearables. These wearables are specifically designed to support the Texas Girls Coaches Association. This site will be continually expanding and will make available an unlimited source of educational materials for you from various outlets in a variety of delivery methods. The Resource Center is designed to be an economical way to obtain up to date educational material to help you become better in your field.
---
TGCA HOTEL RESERVATIONS DIRECT LINKS
LaQuinta - Up to 20% off within Texas; up to15% off outside of Texas
Use code TGCA to obtain the TGCA rate
(Subject to Availability)
---
ACCIDENTAL DEATH & DISMEMBERMENT MEMBERSHIP BENEFIT
The Texas Girls Coaches Association in cooperation with American Income Life Insurance Company, is pleased to announce that we are providing additional benefits at NO COST to make your membership even more valuable! These benefits include:
$4,000 Group Accidental Death and Dismemberment Benefit! (Covers all members.)

Health Services Discount Card for your entire household which provides discounts up to 60% on Vision Care,

Chiropractic Care, Hearing Care and Prescriptions! Child Safe Kits – this valuable tool can provide information to the authorities if your child or grandchild should ever go missing!
Family Information Guide – When emergencies occur, families can avoid confusion and additional stress by having all of their critical information organized in one place.
Please check your mail for the letter regarding these new benefits!
Once you return the response card, an AIL representative will contact you to schedule a convenient time to deliver your benefits and explain additional insurance coverage available.
American Income Life is an international company licensed in 49 states, the District of Columbia, Canada and is registered to carry on business in New Zealand. AIL has earned an A+ (Superior) Financial Strength rating from A.M. Best Company. (as of 6/14)
For more information on these benefits, please contact Christa Davis at 281-386-9552 or csdavis@ailife.com, or Arnaecia Alridge at 281-857-9325, ajalridge@ailife.com.
To view the letter on-line, visit http://www.ailife.com/benefits/sgM9W.
---
*ATTENTION*
TO ALL COACHES: Please go on-line and check that your profile is up-to-date, including addresses, telephone numbers (school, cell, home), and all other personal information. You can change all information on your profile except your school. Please check your coaching experience and add information as needed. We would also appreciate an update on your e-mail address, as this is our easiest and quickest way to alert you to new developments regarding your sport. Our files are only as accurate as the information you put in them. We appreciate your help in this endeavor.
---
SCORES AND STATS PRESENTED BY MAXPREPS
---
TGCA 2018-19 2ND VICE PRESIDENT CANDIDATES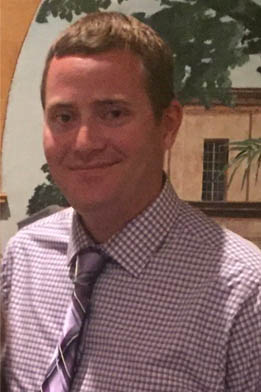 Brad Blalock
Frisco Centennial High School