---
---
TRACK AND FIELD HONORS
All Track and Field honors, except Academic All-State, have now been posted to the website under the Track tab. Academic All-State is still being verified and will be posted as soon as possible.
---
TGCA NIGHTS AT THE BALLPARK WITH THE ROUND ROCK EXPRESS
The Round Rock Express at Dell Diamond will be offering discounted ticket rates for TGCA member coaches and their families during Summer Clinic. The Express will be facing the Oklahoma RedHawks on Monday, July 8th, at 7:05; Tuesday, July 9th, at 7:05; and Wednesday, July 10th, at 7:05. Click here for more information regarding the discounted rates and the promo code.
---
CAREER VICTORIES AND SUB-VARSITY YEARS OF SERVICE
The deadline to turn in Career Victories information and Sub-Varsity Years of Service information to the TGCA office is May 30th. Information can be faxed or emailed to us at 512-708-1325 or tgca@austintgca.com. The information can be sent in Word or Excel format, but must contain the criteria set out in the Bylaws under Awards.
---
GOLF ACADEMIC ALL-STATE HONORS
The 2012-13 TGCA Golf Academic All-State teams have now been posted under the golf tab.
---
2013 TGCA GOLF SCRAMBLE AT SUMMER CLINIC
Jerry's Sporting Goods will be sponsoring the golf scramble at Summer Clinic again this year. The fun begins with a 9:00 a.m. shotgun start at Pine Forest Golf Club, 636 Riverside Dr., in Bastrop. Check in begins at 8:00 a.m. $60.00 entry fee for individuals and $200.00 entry fee for complete teams. Entry fee includes 18 holes with cart, lunch and drinks, plus golfer gifts, raffle prizes and awards. Entry deadline is July 1. Grab your friends and join the fun! Click here for the entry form.
---
TGCA NEWSLETTER
The April Newsletter is now available on-line. Archived copies of our newsletters are available by clicking the "Newsletter" link on the left.
---
TSWA ALL-STATE SOFTBALL TEAM NOMINATIONS
Coaches are asked to submit nominations for the Texas Sports Writers Association All-State Softball Team to Longview News-Journal sports editor Jack Stallard as soon as possible when your season has concluded (playoff teams please wait until your team is out of the playoffs).
Deadline to nominate players is Friday, June 1.
Nominations should include:
Player (s)
Grade
Team (Please include the classification of the team: 1A, 2A, etc.)
Position (if a player played more than one position, nominate for the position she played the most. If she played several, consider nominating her for utility player)
Any available statistics
Nominations may be emailed to jstallard@news-journal.com, bigdaddystallard@yahoo.com or faxed to 903-757-3742.
**THIS IS NOT TGCA'S ALL-STATE TEAM**
---
SOCCER ACADEMIC ALL-STATE
The 2012-13 Soccer Academic All-State teams for 3A, 4A and 5A have now been posted to the website under the Soccer tab. Congratulations to all.
---
*CONGRATULATIONS TO THE 2013 TGCA SPECIAL AWARDS WINNERS*
HALL OF FAME:
Donna Boehle, New Braunfels Canyon High School
Ellie Woods, Crowley/Whitney High School
MARGARET MCKOWN DISTINGUISHED SERVICE AWARD:
SPORTSWRITER OF THE YEAR:
TGCA STATE AWARD OF MERIT CITATION:
---
SUMMER CLINIC HOTEL RESERVATION SERVICES
Hotel Reservation Services for Summer Clinic is now open. Click on the "Summer Clinic" link in the menu on the left-hand side of this page. The hotels are listed underneath the link you click to make reservations. You MUST use this link to obtain the TGCA hotel rate. If you need assistance or have questions regarding the site, please contact Jerry Esters at the Austin Conventions and Visitors Bureau, 512-583-7260, jesters@austintexas.org. Rooms will go fast, so be sure and make your reservations early.
---
**ATTENTION**
---
2013 TGCA CLINIC DATES
SAN ANTONIO SPORTS CLINIC
May 17 - 18, Churchill High School, San Antonio, Tx
Agenda
Registration Form
REGION I SPORTS CLINIC
June 14 - 15, Estacado High School, Lubbock, TX
Agenda
Registration Form
HOUSTON SPORTS CLINIC
June 19 - 20, Westside High School, Houston, TX
Agenda
Registration Form
SUMMER CLINIC
July 9 - 12, Austin Convention Center, Austin, TX
EL PASO SPORTS CLINIC
July 18 - 19, Clint High School, Clint, TX
Agenda
Registration Form
---
MEMBERSHIP DEADLINE FOR NOMINATIONS
You had to be a member of TGCA by

NOVEMBER 1st

to nominate athletes for honors or receive honors yourself as a coach. If you missed this deadline, you will have to file an appeal with the Executive Committee. The appeal form can be found on-line through the Membership Site. You can renew your membership on-line through the Membership Site with a valid credit card, or you can print a form from the "Forms" category in the menu on the left-hand side of the page and fax or mail that with credit card information, or mail the form with a check to the TGCA office.

If you need help with the renewal process, or the appeals process, please call the office and we will be happy to help you, including giving you your log in information. Please

DO NOT

make yourself a new member if you are already a member and just need to renew.
---
TGCA ON-LINE HONORS NOMINATION INSTRUCTIONS
Please remember that membership deadline for nomination is November 1. All on-line nomination deadlines are the Monday at noon before a particular sport's state meet. Sub-Varsity on-line nomination deadline is May 1. To access simple and detailed instructions on nominating for TGCA honors on-line, click here.
---
ON-LINE NOMINATION DEADLINES BY SPORT
All on-line nominations for all sports in all categories will close the Monday at noon before the state tournament or meet. Please be sure to have your nominations done on time and on-line. Here are the nomination deadlines by sport for 2012-13.
SOFTBALL - May 27
---
CONCUSSION TRAINING
ONLINE CERTIFICATION
H.B. 2038 Requirements
The Texas Girls Coaches Association, in partnership with Texas Health Ben Hogan Sports Medicine, is offering, FREE OF CHARGE, the concussion training required by H.B. 2038. Coaches are required by state law to complete two (2) hours of concussion training no later than September 1, 2012. The Texas Health Ben Hogan Sports Medicine group is certified through the TEA and approved by the UIL to offer the concussion training course. Through the website of the Texas Girls Coaches Association, this course is being offered online at no cost to our coaches. A test must be passed at the completion of the course. If the test is passed, the coach will then be able to print a certificate of completion that can be filed with their school. Please proceed to the following link to begin the training. Once you have accessed the link, click on "Texas Coaches Concussion Training".

http://www.texashealth.org/sportsconcussions
---
UIL IN-SERVICE PRESENTATIONS
The 2012-13 UIL In-Service Presentations as presented at Summer Clinic are now available. Click on the update you wish to view.

Cross Country and Track Updates
Volleyball Updates
Basketball Updates
Softball Updates
---
****ATTENTION****
TGCA RESOURCE CENTER NOW OPEN
The agreement between the Texas Girls Coaches Association and Coaches Choice to launch a Resource Center is now a reality. The Resource Center is designed to allow individuals access to educational materials at a discounted price. Coaches Choice has designed the Resource Center especially for TGCA and people interested in girls' athletics in all sports. Everyone is encouraged to go to the Resource Center site. It's as simple as clicking on the logo shown above. Please take the time to walk through the different features offered. Do not miss the section on wearables. These wearables are specifically designed to support the Texas Girls Coaches Association. This site will be continually expanding and will make available an unlimited source of educational materials for you from various outlets in a variety of delivery methods. The Resource Center is designed to be an economical way to obtain up to date educational material to help you become better in your field.
---
TGCA HOTEL RESERVATIONS DIRECT LINKS
Radisson Austin - $112.00
Crowne Plaza - $109.00
LaQuinta - Use code TGCA to obtain the TGCA rate
(Subject to Availability)
Austin Omni Southpark - $119.00
$129.00 with breakfast, but you must call the hotel direct to make reservations for the breakfast rate, 1-800-THE-OMNI
These are year-round rates. (Cannot be used during Summer Clinic.) Just click on the link and the code is automatically entered. Enjoy your stay!
---
NEW MEMBERSHIP BENEFIT
TGCA has jointly sponsored with American Income Life to now supply all of its members a $3,500.00 Accidental Death & Dismemberment (AD&D) benefit through your membership. This benefit is NO cost to you. Also, you are eligible to receive a NO cost Health Services Discount Card which can save your family 20%-60% on vision care, hearing care and prescriptions. In addition, again at NO cost, you can receive Child Safe Kits for your children and grandchildren. Contact Hether Adams for more information, (512) 517-8574, hfadams@ailife.com.
---
TGCA WEEKLY E-MAIL NEWS BLAST NOTICE
In conjunction with Grace Media, TGCA will be sending weekly e-mail blasts, during the school year, containing sports news from across the state and important news items.
If you signed up for the TGCA weekly e-mail news blast last school year, there's no need to rejoin, but please be sure your school is not blocking our e-mails. We had some returned last year and it's because some schools have us filtered out as spam. Please double check and be sure your school is aware that you are wanting this to go through to you.
If you've not signed up yet, it's not too late. Don't miss out. These weekly e-mails deliver happening news directly to your inbox. Just click on the following link to register:
https://app.e2ma.net/app/view:Join/signupId:60463/acctId:35572
These e-mail blasts not only contain information directly from TGCA, but sports news across the state and nation. Please be sure your e-mail address is current and up to date.
---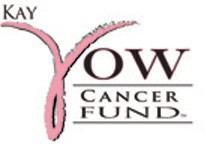 The Kay Yow Cancer Fund™ is TGCA's charity of choice. We encourage you to get involved and join the fight against cancer. The new website is now up and running: www.kayyow.com. We encourage you to go to the website for more information, and for any and all questions concerning Kay Yow charitable events, please contact:
Sarah Reese
Administrative Assistant
Kay Yow Cancer Fund™
PO Box 3369
Cary, NC 27519-3369
E-Mail: sarah.reese@kayyow.com or info@kayyow.com
Office: 919-460-6407
Fax: 919-380-0025
www.kayyow.com
To see the Proposed Marketing Plan for High Schools for suggestions and ideas on fundraisers, click here.
Please direct inquiries regarding promotional items to Brenda Keene at brenda.keene@kayyow.com, 919-819-8305.
---
MAXPREPS STATS AND SCORES
MaxPreps, an affiliate of CBS Sports, is a FREE sports information service provided to you and your team as a membership benefit of the Texas Girls Coaches Association. MaxPreps.com aspires to cover, at no cost to TGCA members, every team, every game and every player. This tool will be extremely beneficial to you as a high school coach, your parents, fans, school administration, athletic directors and webmasters.
Please enter information on your team. As a member coach of TGCA , take the time to use MaxPreps to provide FREE hard-earned recognition for your team. MaxPreps is an on-line service designed to record your team's achievements. Go to www.maxpreps.com and enter your information today.
Check out the MaxPreps stats and scores on the MaxPreps widget at the bottom of the page.
Any coach who has not received their user name and password for their free MaxPreps team account should e-mail coachsupport@maxpreps.com or call 1-800-329-7324 extension 1.
---
*ATTENTION*
TO ALL COACHES: Please go on-line and check that your profile is up-to-date, including addresses, telephone numbers (school, cell, home), and all other personal information. You can change all information on your profile except your school. Please check your coaching experience and add information as needed. We would also appreciate an update on your e-mail address, as this is our easiest and quickest way to alert you to new developments regarding your sport. Our files are only as accurate as the information you put in them. We appreciate your help in this endeavor.
---
2ND VICE PRESIDENT CANDIDATES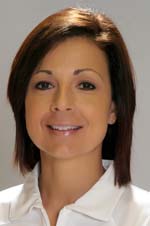 Liana Gombert
Smithson Valley High School
Application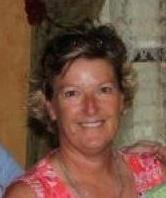 Vicki Sorensen
Baytown Sterling High School
Application
---
SCORES AND STATS PRESENTED BY MAXPREPS