---
---
2014-15 CROSS COUNTRY HONORS
All of the 2014-15 cross country honors have now been posted to the website under the cross country tab. Choose the honor and conference you wish to view by clicking on the selection in the menu on the left-hand side of the page. Congratulations to all coaches and athletes.
---
NIKE INVITATION AT STATE VOLLEYBALL TOURNAMENT
Nike is inviting all volleyball coaches to their annual Block Party at the UIL State Volleyball Tournament at the Culwell Center. You must RSVP

TO NIKE

per the link on the invitation. Click here for the invitation. You must present the invitation at the door, so be sure and print it off.
---
TEXAS SPORTS WRITERS ASSOCIATION ALL-STATE VOLLEYBALL NOMINATIONS
Nominations for the Texas Sports Writers Association All-State Volleyball Team should be sent to Longview News-Journal sports editor Jack Stallard as soon as possible when teams are eliminated from the playoffs.
Deadline to nominate players is Wednesday, Dec. 3.
Nominations should include the player's name, school, grade, classification of school, position (middle blocker, outside hitter, setter or libero) and any available statistics.
Please send nominations by email to jstallard@news-journal.com or by fax to (903) 757-3742.
**THIS IS NOT THE SAME AS TGCA ALL-STATE**
---
TGCA NEWSLETTER
The October Newsletter is now available on-line. Archived copies of our newsletters are available by clicking the "Newsletter" link on the left.
---
2015 TGCA CLINIC DATES
San Antonio Sports Clinic - May 22-23
Houston Sports Clinic - June 10-11
Region I Lubbock Sports Clinic - June 12-13
Summer Clinic (Austin) - July 14-17
El Paso Sports Clinic - July 23-24
Be sure to put these important dates on your calendar and make plans early to attend.
---
TGCA BECOMES A CONTINUING PROFESSIONAL EDUCATIONAL PROVIDER FOR TEA (CPE#) 902285
The Texas Girls Coaches Association was notified by the Texas Education Agency (TEA) on October 13, 2014, that TGCA was awarded a continuing professional educational provider number. Lee Grisham, Assistant to the Executive Director, prepared the paperwork and was the TGCA liaison to the TEA on the project. Being a CPE provider will enhance the importance of the health, safety, and technique training offered at the TGCA satellite clinics and the annual TGCA Summer Clinic for athletic and cheer coaches. The TGCA satellite clinics are designed for intermediate and sub-varsity coaches, and are currently being held in San Antonio, Lubbock, Houston, and El Paso. There is a demand to extend the satellite clinics to East Texas, Austin, and The Valley. The TGCA Summer Clinic will be held at the Austin Convention Center, in conjunction with the All-Star games and Honor Awards Banquet, on July 14-17. The CPE number will give our athletic and cheer coaches the opportunity to receive professional and staff development credit hours at the discretion of their local districts. This will enable the Texas Girls Coaches Association to take to a higher level the desire to educate and train the member coaches to be an integral part of the educational process. Please go to www.austintgca.com to obtain valuable information concerning the Texas Girls Coaches Association.
Sam Tipton
Executive Director
Texas Girls Coaches Association
---
2014-15 TGCA BASKETBALL POLL
The 2014-15 TGCA regular season basketball poll has now been posted. Click the basketball tab at the top of the page and then click "State Poll Results". Good luck to all of our coaches and their teams this year.
---
MEMBERSHIP DEADLINE FOR NOMINATIONS
You

MUST

be a member of TGCA before November 1st to nominate athletes for honors or to receive honors as a coach. Don't miss the deadline! If you've not renewed your membership for 2014-15, we urge you to do so as soon as possible. If you need help with the renewal process, please contact us. We will be happy to assist you. Thank you for your continued support of TGCA.
---
ON-LINE NOMINATION DEADLINES BY SPORT
All on-line nominations for all sports in all categories will close the Monday at noon before the state tournament or meet. Please be sure to have your nominations done on time and on-line. Nomination deadlines by sport for 2014-15 are as follows:
CHEERLEADING - January 19th
BASKETBALL - March 2nd
SOCCER - April 13th
GOLF - April 27th
TRACK & FIELD - May 11th
SOFTBALL - June 1st
---
SUB-VARSITY COACHES OF THE YEAR NOMINATION DEADLINE
All nominations for Sub-Varsity Coaches of the Year in all sports are due by May 1st. Please take the time to nominate your deserving Sub-Varsity coaches for this honor. Nominations for this award are done the same way as athlete honor awards are done, through the Membership Site. Please be sure to do your nominations on-line and on time.
---
UIL STATE BASKETBALL TOURNAMENT TICKET INFORMATION
Tickets for the 2015 UIL Girls and Boys Basketball State Championships being played at the San Antonio Alamodome are available for purchase. The Alamodome will host the tournaments for the first time.
UIL Girls Basketball State Tournament
March 5-7, 2015 - $75 (additional fees may apply)
* To purchase an all-tournament ticket for the 2015 UIL Girls Basketball State Tournament, please go to the following link: http://www.ticketmaster.com/event/0C004D13ACE735D1
UIL Boys Basketball State Tournament
March 12-14, 2015 - $100 (additional fees may apply)
* To purchase an all-tournament ticket for the 2015 UIL Boys Basketball State Tournament, please go to the following link: http://www.ticketmaster.com/event/0C004D13ACE235C9
All-Tournament tickets may also be purchased at all participating Ticketmaster locations, at the Alamodome box office, of by calling 1-800-745-3000. No personal checks will be accepted. Please note that ticket order forms will no longer be accepted by the Frank Erwin Center or the Alamodome.
Tickets for individual tournament sessions will go on sale the Monday before the event, March 2 for the Girls State Tournament and March 9 for the Boys State Tournament. Session ticket sales will be available through all the same purchasing methods mentioned above.
If there are any issues or questions with ticket orders, please contact Ticketmaster at 1-800-745-3000.
---
UIL STATE BASKETBALL TOURNAMENTS MOVING TO SAN ANTONIO ALAMODOME

The 2015 University Interscholastic League Girls and Boys State Basketball Tournaments will be played at the Alamodome in San Antonio the UIL announced Tuesday.

The change comes as a result of UIL staff seeking a solution to the difficulties with availability and affordability of hotels caused by concurrent events in Austin.

In June, UIL staff asked for guidance from the UIL Legislative Council as it related to the basketball state tournament venue. The council authorized staff to move the basketball state tournaments to San Antonio in 2015. The Alamodome has worked with UIL staff to finalize arrangements for the upcoming girls and boys basketball state tournaments.

"The decision to move the basketball state tournaments has been a difficult one," said UIL Executive Director Dr. Charles Breithaupt. "The tournaments have enjoyed a rich tradition in Austin, but in order to provide the best experience for student-athletes, coaches and fans, it is best to move the UIL basketball state tournaments to another excellent venue in Texas, the San Antonio Alamodome."

The first UIL Basketball State Tournament was played in Austin in 1921. Gregory Gym on the University of Texas at Austin campus began hosting the boys tournament beginning in 1931, and the girls tournament was added in 1951. The Frank Erwin Center on the University of Texas at Austin campus has hosted the boys and girls state basketball tournaments since 1978.

"The Alamodome has a proven history of hosting high-profile championship sporting events," said Michael Sawaya, San Antonio Convention & Sports Facilities Director. "We look forward to welcoming to San Antonio the many student-athletes, families, and fans to the 2015 State Championship Basketball Tournaments, and are honored to have been selected to host this great event."

The girls basketball state tournament will take place March 5-7, 2015 and the boys tournament will be March 12-14. Details about ticket sales will be forthcoming.

"We're thrilled the UIL has chosen San Antonio to host one of the state's premier high school championships," said Casandra Matej, San Antonio Convention & Visitors Bureau Director. "From NCAA Final Fours to the Spurs' march to a fifth NBA crown last month, San Antonio has proven to be a championship city when it comes to basketball. We look forward to providing another unforgettable experience for players, fans and officials at the 2015 UIL State Basketball Tournaments."
---
2015 TGCA SUMMER CLINIC
The 2015 TGCA Summer Clinic will be held in Austin at the Austin Convention Center July 14-17. Make your plans early to attend. We look forward to seeing you there!
---
*CONGRATULATIONS TO THE 2014 TGCA SPECIAL AWARDS RECIPIENTS*
HALL OF FAME:
Sue Cannon - Euless Trinity High School
Rhonda Farney - Georgetown High School
MARGARET MCKOWN DISTINGUISHED SERVICE AWARD:
O. J. Kemp - Arlington ISD
SPORTSWRITER OF THE YEAR:
Corbett Smith - Dallas Morning News
---
BALFOUR RINGS - ALL-STAR, ALL-STATE & ACADEMIC ALL-STATE
Balfour, the official ring supplier of the Texas Girls Coaches Association, is now offering student/athletes selected under the TGCA umbrella for All-State, All-Star, and Academic All-State the opportunity to purchase a ring to symbolize their achievement. All the rings offered are custom crafted just for the individual by specialized Balfour craftsmen. Balfour's expert craftsmanship ensures that the official TGCA ring becomes a distinctive keepsake and a symbol of the student/athlete's athletic or academic success.
"The Texas Girls Coaches Association and Balfour have formed a partnership to service all the ring needs for individuals selected by the association for All-State, All-Star, and Academic All-State. There have been requests, and a need for many years, for an official ring offered by TGCA for the student/athlete honors provided by TGCA. Balfour, through their passion for celebrating life-defining moments, has designed custom rings for TGCA that applaud the success of all student/athletes selected by the member coaches of the association for honors. Additional information and order forms can be seen on the Texas Girls Coaches Association web-site at: www.austintgca.com," said Executive Director Sam Tipton.
---

MAXPREPS STATS AND SCORES
MaxPreps, an affiliate of CBS Sports, is a FREE sports information service provided to you and your team as a membership benefit of the Texas Girls Coaches Association. MaxPreps.com aspires to cover, at no cost to TGCA members, every team, every game and every player. This tool will be extremely beneficial to you as a high school coach, your parents, fans, school administration, athletic directors and webmasters. MaxPreps is now also a sponsor of the UIL. TGCA highly encourages you to utilize this valuable service.
Please enter information on your team. As a member coach of TGCA , take the time to use MaxPreps to provide FREE hard-earned recognition for your team. MaxPreps is an on-line service designed to record your team's achievements. Go to www.maxpreps.com or click the MaxPreps logo above and enter your information today.
Check out the MaxPreps stats and scores on the MaxPreps widget at the bottom of the page.
Any coach who has not received their user name and password for their free MaxPreps team account should e-mail coachsupport@maxpreps.com or call 1-800-329-7324 extension 1.
---
CONCUSSION TRAINING
ONLINE CERTIFICATION
H.B. 2038 Requirements
The Texas Girls Coaches Association, in partnership with Texas Health Ben Hogan Sports Medicine, is offering, FREE OF CHARGE, the training required by H.B. 2038. Coaches were required by state law to complete two (2) hours of concussion training no later than September 1, 2012. In addition, coaches are required to complete two (2) hours of additional concussion training every two years. The Texas Health Ben Hogan Sports Medicine group is certified through the TEA and approved by the UIL to offer the concussion training course. Through the website of the Texas Girls Coaches Association, this course is being offered online at no cost to all coaches. A test must be passed at the completion of the course. If the test is passed, the coach will then be able to print a certificate of completion that can be filed with their school. Please proceed to the following link to begin the training. Once you have accessed the link, click on "Texas Coaches Concussion Training".

http://www.texashealth.org/sportsconcussions
---
TGCA ON-LINE HONORS NOMINATION INSTRUCTIONS
Please remember that membership deadline for nomination is November 1. All on-line nomination deadlines are the Monday at noon before a particular sport's state meet. Sub-Varsity on-line nomination deadline is May 1. To access simple and detailed instructions on nominating for TGCA honors on-line, click here.
---
UIL IN-SERVICE PRESENTATIONS
The 2013-14 UIL In-Service Presentations as presented at Summer Clinic are now available. Click on the update you wish to view.

Cross Country and Track Updates
Volleyball Updates
Basketball Updates
Softball Updates
---
****ATTENTION****
TGCA RESOURCE CENTER OPEN
The agreement between the Texas Girls Coaches Association and Coaches Choice to launch a Resource Center is now a reality. The Resource Center is designed to allow individuals access to educational materials at a discounted price. Coaches Choice has designed the Resource Center especially for TGCA and people interested in girls' athletics in all sports. Everyone is encouraged to go to the Resource Center site. It's as simple as clicking on the logo shown above. Please take the time to walk through the different features offered. Do not miss the section on wearables. These wearables are specifically designed to support the Texas Girls Coaches Association. This site will be continually expanding and will make available an unlimited source of educational materials for you from various outlets in a variety of delivery methods. The Resource Center is designed to be an economical way to obtain up to date educational material to help you become better in your field.
---
TGCA HOTEL RESERVATIONS DIRECT LINKS
Orangewood Suites - $85.00 (King Suite w/ Couch)
$105.00 (King w/ Queen Loft, 2 bathrooms)
Group Code: TGCA
Free Breakfast
(Subject to Availability)
Crowne Plaza - $109.00
(Subject to Availability)
LaQuinta - Up to 20% off within Texas; up to15% off outside of Texas
Use code TGCA to obtain the TGCA rate
(Subject to Availability)
Austin Omni Southpark - $119.00
If you call the hotel directly at 512-448-2222, please use the code UIL.
$129.00 with breakfast, but you must call the hotel directly to make reservations for the breakfast rate and use the code UIL Plus, 1-800-THE-OMNI.
(Subject to Availability)
These are year-round rates. (Cannot be used during Summer Clinic.) Just click on the link and the code is automatically entered. Enjoy your stay!
---
ACCIDENTAL DEATH & DISMEMBERMENT MEMBERSHIP BENEFIT
TGCA has jointly sponsored with American Income Life to now supply all of its members a $4,000.00 (effective October 1st, 2013) Accidental Death & Dismemberment (AD&D) benefit through your membership. This benefit is NO cost to you. Also, you are eligible to receive a NO cost Health Services Discount Card which can save your family 20%-60% on vision care, hearing care and prescriptions. In addition, again at NO cost, you can receive Child Safe Kits for your children and grandchildren. If you have questions or need further information, please contact Michelle Baker, msbaker@ailife.com, (866) 797-6455.
---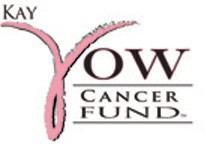 The Kay Yow Cancer Fund™ is TGCA's charity of choice. We encourage you to get involved and join the fight against women's cancers. For information on the Fund, visit www.KayYow.com, or to register your Play 4Kay event, go to www.Play4Kay.org. For the brochure, click here. For questions please contact:
Sarah Reese Womack
Operations Coordinator
Kay Yow Cancer Fund™
5121 Kingdom Way, Suite 305
Raleigh, NC 27607
E-Mail: sarah.womack@kayyow.com
Office: 919-659-3301
Fax: 919-659-3309

To purchase merchandise from the Nike Kay Yow Collection, please contact Robin Pate at Robin.Pate@KayYow.com, or call his direct line, 919-659-3303. To see the Kay Yow Collection, click here.
---
*ATTENTION*
TO ALL COACHES: Please go on-line and check that your profile is up-to-date, including addresses, telephone numbers (school, cell, home), and all other personal information. You can change all information on your profile except your school. Please check your coaching experience and add information as needed. We would also appreciate an update on your e-mail address, as this is our easiest and quickest way to alert you to new developments regarding your sport. Our files are only as accurate as the information you put in them. We appreciate your help in this endeavor.
---
2ND VICE PRESIDENT CANDIDATES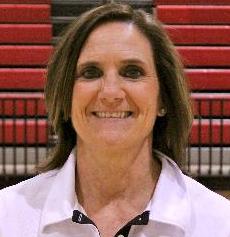 Kriss Ethridge
Coronado High School
---
SCORES AND STATS PRESENTED BY MAXPREPS